In 2022, Tongwei, Aiko Solar, and Runergy still maintained the top three leading positions in global cell shipment rankings, according to InfoLink.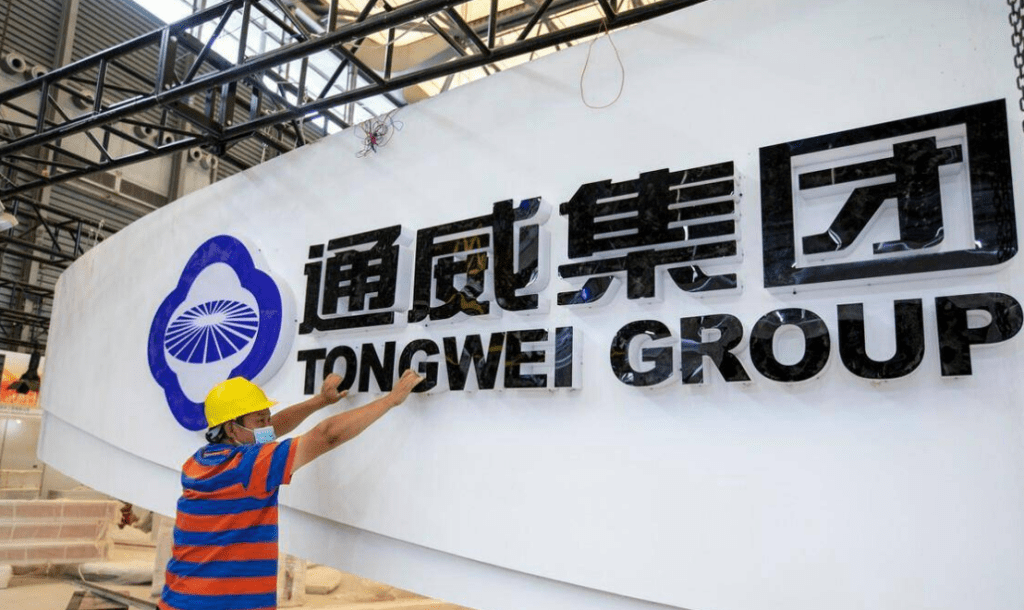 However, there were slight changes in their subsequent rankings compared to 2021. After the planned production expansion by SolarSpace was launched, the shipment volume climbed to fourth place in the first half of 2022, followed by Jietai Solar.
This data shows that the total shipment volume of top five manufacturers was about 117 GW, an increase of about 53% compared to 2021, with a slight increase in annual growth rate. In 2021, vertically integrated manufacturers increased the self-sufficiency rate of cells, and the market share of professional cell manufacturers was gradually divided, and the growth rate began to decrease.
However, the situation eased in 2022, mainly due to technological transformation. The newly added cell capacity were not all PERC, and the expansion speed was slow. Moreover, producers started to take more to self consumption, and the reduction of sales volume affected the supply pattern.
Therefore, in 2022, due to short-term structural changes, the gross profit of PERC large-sized cells began to improve in the second quarter. Only some second tier manufacturers increased their production in H2, and M6 cells were gradually upgraded and converted. Large sized cells still faced a situation of insufficient supply. Supply issues became more prominent in H2 2022, and the gross profit of the repair process increased quarter by quarter. Taking M10 (182mm) cells as an example, the average gross profit has been raised to CNY 0.06-0.07 per watt.
In addition, the mainstream size has rapidly transitioned to M10 (182mm) and G12 (210mm). The proportion of large-sized shipments from top five cell manufacturers has reached 82.3%, with about 1% remaining in G1 (158.75mm) size, about 13.3% in M6 (166mm) and other specifications, and about 3.4% in polysilicon and N-type sizes.
Currently, the top five cell manufacturers plan to ship approximately 210 GW or more, with N-type products accounting for approximately 23% of the total, Jietai Solar planning a larger volume. The overall sales volume of N-type cells is still limited by the manufacturer's climbing speed and material supply.