Though P-type technology is still current mainstream of the photovoltaic industry, which has simple manufacturing processes and lower costs, there is no much space for significant improvement, and N-type technologies will take the hold of the market.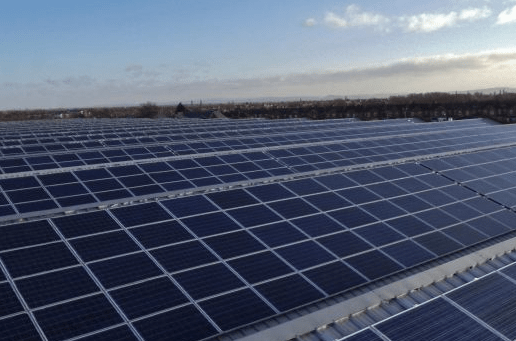 Compared to traditional P-type cells, cells made with N-type technologies, including TOPCon, heterojunction, IBC etc, have higher conversion efficiency, higher bifacial rate, lower temperature coefficient, and with almost no light attenuation, but they all need time to achieve economic efficiency.
The current production efficiency of TOPCon is 24%-25.2%, 25% for heterojunction, 1%-2% higher than that of P-type cells. By the end of 2023, TOPCon's cell production capacity is expected to exceed 517.6 GW and its shipment volume is expected to exceed 140 GW, 30% of market share.
Domestic TOPCon production covers a total of 14 provinces/autonomous regions, with over 90 production bases and a planned production capacity of over 894.5 GW. The top five regions with planned capacity are Jiangsu (26.17%), Anhui (21.91%), Zhejiang (14.18%), Sichuan (12.07%), and Inner Mongolia Autonomous Region (7.83%). Jiangsu remains the province with the largest volume, while Anhui has the fastest growth rate in expanding production.
There are about 67 enterprises planning to layout TOPCon cell production lines in China, including 22 new players. Some 42 enterprises will complete the line construction and successfully put into operation this year. The integrated layout of the upstream and downstream of the industrial chain is the future trend, with most supporting N-type module production lines. The top five companies in terms of capacity planning volume including overseas layout are JA Solar (107.3 GW), Jinko Solar (79.6 GW), Jietai Solar (44 GW), Tongwei Solar (40 GW), and Runergy (36 GW). There are 12 companies with production capacity planning exceeding 30 GW.
Seen from the progress in 2023, the monthly production capacity of TOPCon cells in January this year was 54.3 GW, and it was brought to 74.9 GW by March. Such numbers from April to June may reach 79.7 GW, 114.4 GW, and 123.9 GW, respectively.
For heterojunction, some 24 companies have made plans, with the total capacity of 117.1 GW. The projects are mainly concentrated in Jiangsu and Zhejiang. The largest capacity belongs to HuaSun, China Resources Power/Akcome, Boamax, and Huayao. There are seven companies with a capacity of over 10 GW.
Heterojunction's annual production capacity will reach 19.5 GW by mid-2023 and exceed 50 GW by the end of the year. The shipment volume of cells is expected to exceed 15 GW in 2023, benefited from capacity release in Q3 and Q4, with market share increasing from 0.6% to 3%.
In 2022, the annual production of solar cells was 318 GW, with a capacity utilization rate of 56.18% and a monthly average production of 26.5 GW. The annual production of cells in 2023 will reach 512.7 GW, with average monthly output of 42 GW.