On April 22nd, the rooftop solar power system installed on SK Innovation's plant in East China's Jiangsu province was connected to the grid. The system, installed by Trina Solar's subsidiary, has a total capacity of 7.007 MW.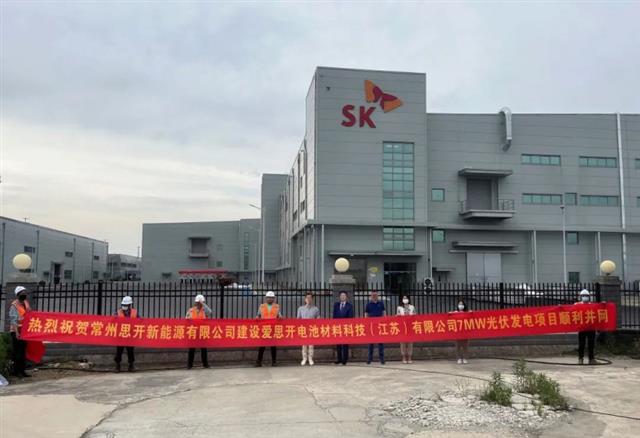 SK Innovation Co., Ltd. is an intermediate holding company of SK Group based in South Korea. The company is engaged in petroleum, alternative energy, and oil exploration.
The EPC services for the rooftop solar system have been provided by Changzhou Trina Solar Smart Energy Engineering Co., Ltd., a subsidiary of Trina Solar, in cooperation with Changzhou SK New Energy Co., Ltd. The system is estimated to generate 6.62 million kWh per year on average, and a total of 165.56 million kWh over 25 years.
The person in charge of SK New Energy said that, "we are pleased to cooperate with Trina Solar, who adhered to high standards in the installation process. Despite of the difficulties posed by cultural differences, the pandemic and other factors, Trina Solar completed the project and connected it to the grid."
He added that, the solar system will reduce the consumption of traditional energy in SK Group's plant in China. He wished to cooperate further with Trina Solar on renewable energy and other fields in the future.