Trina Storage, a battery energy storage solution provider under Trina Solar, on Thursday announced the signing of two Battery Energy Storage System (BESS) supply orders in the UK. The deals, with a total of 116 MWh, will be utilizing Trina Storage's vertically integrated battery storage product – Elementa.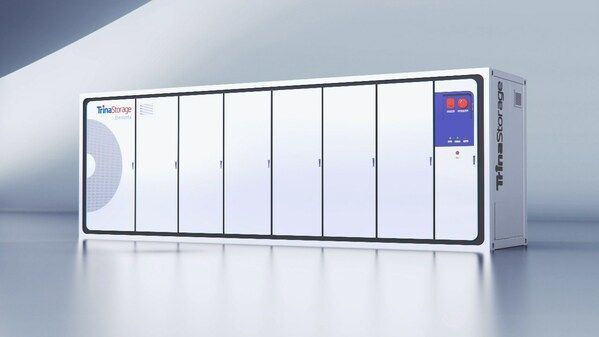 The capacities of the two deals are 25MW/58MWh and 50MW/58MWh.
The 25MW/58MWh project is located in the midlands region of England. Trina Storage will offer its Elementa-based next-gen energy storage solution to an existing solar farm. It will be Trina Storage's first solar-plus-storage project in the UK, said Trina Storage in a statement.
Apart from the co-location project, Trina Storage will provide a 50MW/58MWh standalone BESS system to the county's leading smart energy infrastructure provider, SMS plc.
This project will be located at Berkeley Gloucestershire, England. It is the second time Trina Solar has collaborated with SMS after the successful delivery of their first project in Burwell, Cambridgeshire in early 2022.
"Trina Storage is taking long strides with a strong project pipeline of over 5GWh globally, to ultimately bring more efficiency to modern power grids and build an energy-secure world," said Trina Storage.
Terry Chen, Head of Overseas Storage at Trina Storage said: "We much appreciate the continued trust from SMS and look forward to deploying our first solar-plus-storage project. We will offer the advanced system and services backed by professional deployment to support them and ensure future successes, continued commitment to our clients, and a greener, more sustainable future."