On June 14th, the highly anticipated Intersolar Europe 2023 kicked off at the prestigious Munich new International Exhibition Center in Germany. ZONERGY CORPORATION proudly presented its cutting-edge residential and commercial and industrial energy storage solutions at booth B2.160, attracting a steady stream of enthusiastic attendees.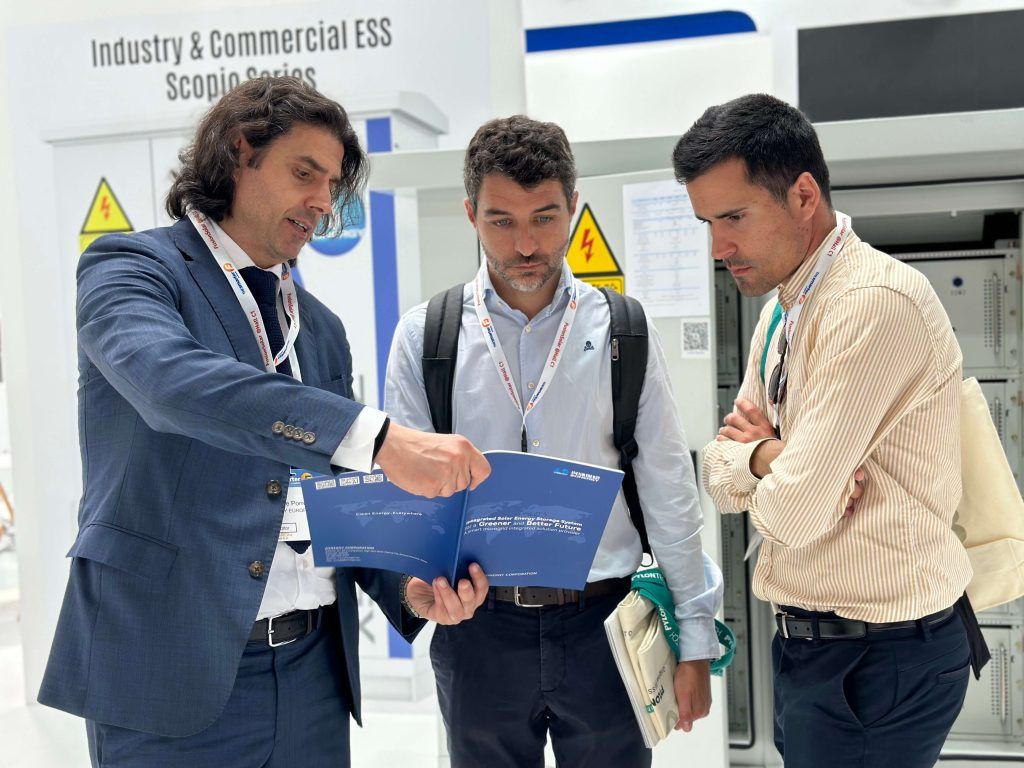 At this year's Intersolar Europe exhibition, Scopio, ZONERGY's outdoor commercial and industrial energy storage solution, made its debut and garnered significant attention. The product's modular design concept allows for flexible adaptation to user scenarios, meeting various power and energy requirements. With broad environmental adaptability, it can be deployed in demanding conditions, supporting both grid-connected and off-grid applications. It seamlessly switches between grid-connected and off-grid modes, always prioritizing customer needs.
Additionally, the company showcased its Panda series of residential energy storage products, with the Panda three-phase series making its overseas debut and becoming a focal point of the exhibition. Numerous customers, especially those from Europe, showed strong interest in the series' efficiency, convenience, and aesthetic appeal. ZONERGY's Panda-T series is a three-phase residential energy storage system that offers compatibility with high-power modules and high-current cells. With its convenient system design and stylish appearance, it combines functionality with aesthetic appeal.
The storage lithium batteries are based on a standard 2.5 kWh modular design, allowing flexible expansion from 10 kWh to 40 kWh. The modules are interconnected without the need for cables, ensuring a convenient and swift installation process. The cells themselves are made of lithium iron phosphate (LFP), ensuring both safety and reliability. The battery pack is designed with a central control box and battery module structure, incorporating a built-in Battery Management System (BMS) for comprehensive protection.
The circuit breaker with shunt release ensures automatic isolation of faulty battery modules to maintain system operation. Each battery module is also equipped with an aerosol fire extinguishing system to enhance safety. The system employs a combination of software and hardware protection measures, including two-stage electrical disconnection and an efficient chemical aerosol fire extinguishing system, to ensure the safe operation of the batteries.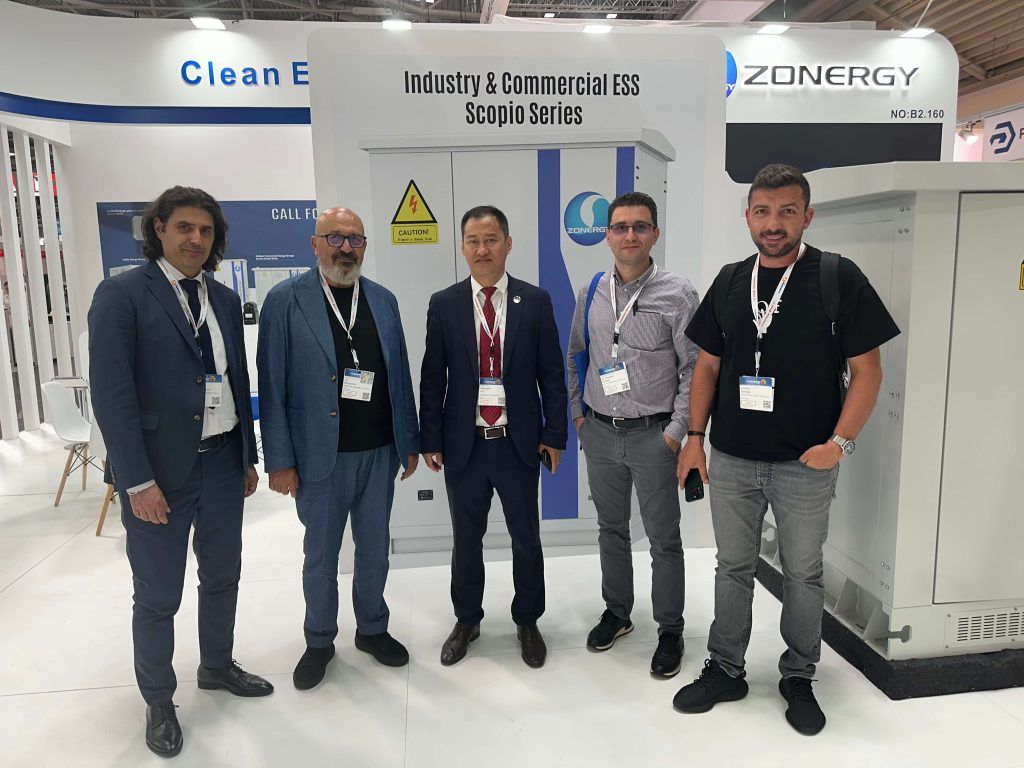 Intersolar Europe is one of the largest and most influential exhibitions and trade shows in the global solar energy industry. It brings together renowned companies from the photovoltaic sector worldwide, showcasing a comprehensive range of products spanning the entire solar value chain. This year's exhibition has attracted over 2,000 participating companies, surpassing previous records. Notably, there has been an increased presence of European and American exhibitors alongside the substantial participation of Chinese PV and energy storage companies.
The exhibition halls were bustling with crowds, and the ZONERGY booth garnered significant attention, attracting a continuous flow of visitors for exploration and discussions. Several potential customers expressed keen interest in the company's products and engaged in collaborative negotiations.
Going forward, ZONERGY is dedicated to exploring green development pathways for the global photovoltaic industry through its cutting-edge solar and storage products, as well as integrated solutions. ZONERGY CORPORATION remains steadfast in its commitment to providing Europe and global customers with a greater supply of clean energy, while collectively striving towards a zero-carbon future.