Top solar cell manufacturer Tongwei Solar (TW Solar) announced the start of construction on a 25 GW high-efficiency module facility in Yancheng, China.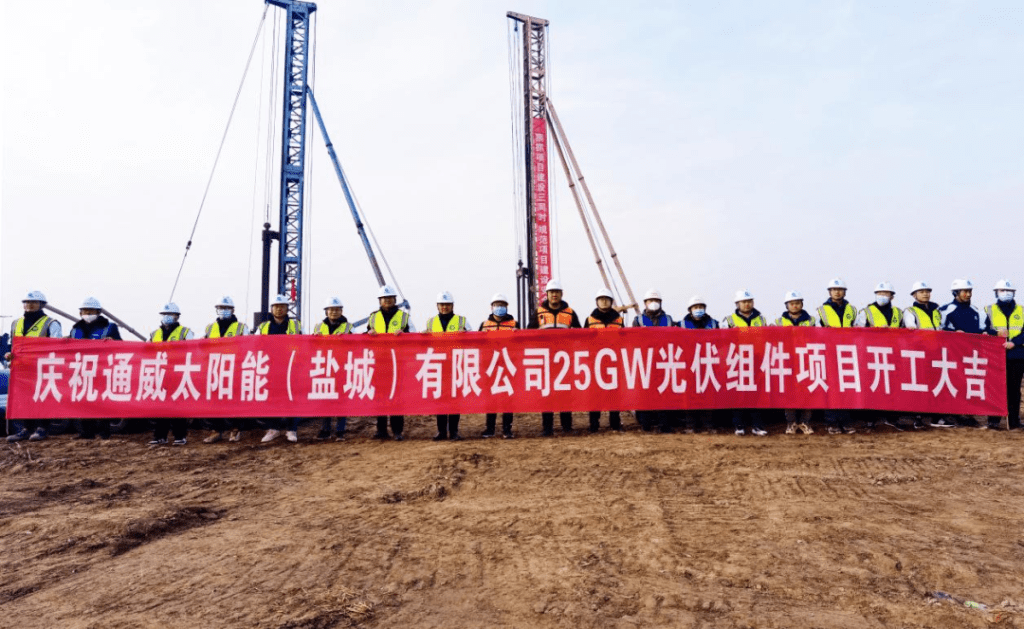 Equipped with the industry's most advanced equipment, the facility will mainly produce 182mm and 210mm modules based on its TNC/TPC technology, said TW Solar in a statement.
With the commencement of the construction, TW Solar is likely to usher in a year of rapid development for its module business in 2023.
Except for the 25 GW that has started construction, TW Solar has announced another ramp-up plan on December 12 to build a 25 GW high-efficiency module facility in Nantong, Jiangsu.
The two facilities will both start operation by the end of 2023, adding 50 GW to the company's current 14 GW production capacity in Hefei, China.
Sources told Solarbe that TW Solar will add another 16 GW capacity this year, bringing the total manufacturing capacity to 80 GW in 2023.
The company's long-term plan for module manufacturing capacity is to reach around 100 GW.
Since TW Solar made its debut in the module business in August 2022, the company has secured multiple orders globally.
By November 2022, it has won multiple bids to supply a total of 7.2 GW of modules to renewable energy developers in China.
Its Terra shingled modules have been awarded carbon footprint certification (ECS) by the French institution Certisolis. With the said product, TW Solar has been listed as a Tier 1 PV module manufacturer by Bloomberg New Energy Finance (BNEF) in the third and fourth quarters of 2022.
Its products have been shipped to over 30 countries, including France, Germany, the Netherlands, Chile, Brazil, Japan, South Korea, and more.