Major polysilicon and solar cell manufacturer Tongwei Group on Thursday announced its plan to build a 25 GW solar module manufacturing facility in a bid to speed up its deployment in downstream sectors.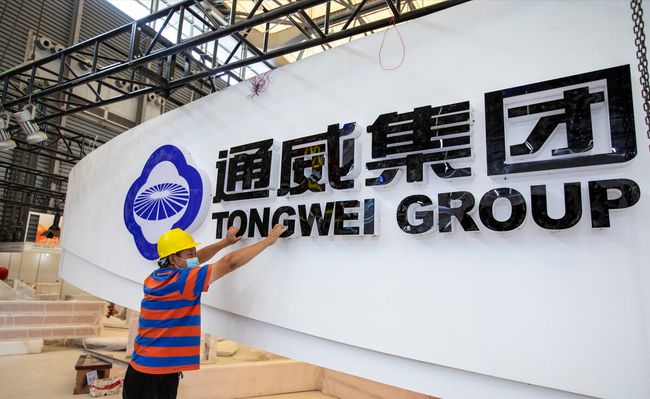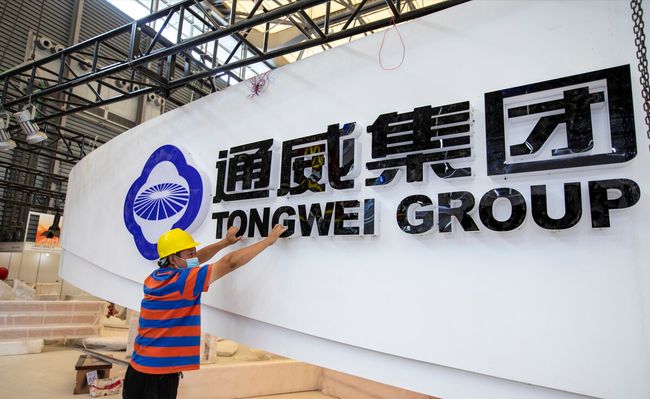 The plan is included in an investment agreement signed with the Management Committee of the Economic and Technological Development Zone in Yancheng, a city in China's eastern province Jiangsu.
The estimated investment in fixed assets of the project is about four billion yuan (~USD 563 million). The construction of the facility will take 24 months, according to the announcement.
Yancheng provides favorable industrial and political environment for the development of the solar industry. The city has formed a complete solar industrial chain spanning from the production of raw material, solar cell and module, to inverter, tracker and auxiliary materials.
The municipal government has an ambitious plan to ramp up the city's production capacity of solar cell to 150 GW and module to 100 GW by 2025.
This is the first time Tongwei has made a major investment in module production, but this is only the beginning. Sources said that the company aims at 100 GW capacity in the long term.
Tongwei Group, despite a newcomer, has secured multiple module orders after its debut in the module production arena.
In August, the company has in top spot in a bidding to provide 3 GW modules for China Resources Power by proposing a lower quotation than LONGi Green Energy and EGing PV.
Tongwei's success in securing the top spot has wreaked havoc in the stock market, dragging down the stock prices of its competitors like Trina Solar, LONGi and JA Solar.
As a massive producer of polysilicon and solar cell, Tongwei has great advantage in cost efficiency and the ability to drive down module prices without compromising its profit.
Tongwei said in an investor meeting on August 20 that the company has been dedicated to the production of silicon material and solar cells over the years and had no intention to scale up module production.
However, the supply demand imbalance in the solar industry has pushed many module and wafer manufacturers to invest in polysilicon production. Tongwei has felt the pressure and decided to follow the trend and aim to become a vertically integrated solar manufacturer.