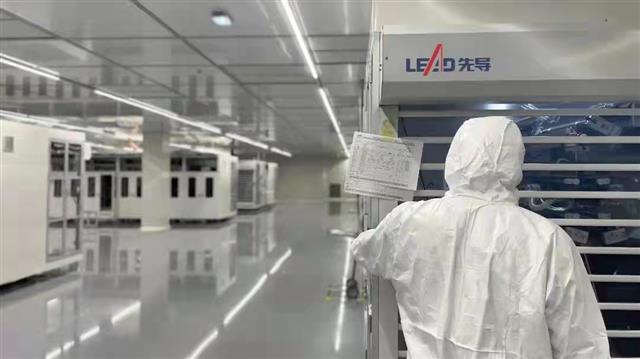 Wuxi Lead ("Lead") has established a "Joint Industrialization Center in intelligent manufacturing"(referred to as "Joint Industrialization Center" in short hereinafter)with Northvolt in Wuxi lately. This will be an important innovation and commissioning base for Northvolt, the biggest battery manufacturer in Europe, before its production line is full-fledged. The establishment of the joint Industrialization center will enhance, in a great measure, the efficient delivery of the production line, reduce mutual manpower cost and thus usher in the SOP as soon as possible. It also marks Northvolt's acknowledgement of Lead. Both companies will work even more closely with each other and actively promote technical innovation and improvements in future production line planning.
As a forerunner in lithium battery manufacturing in Europe, Northvolt has the largest Giga-factory in North Sweden, and has been engaged in planning and building the Giga-factory in Germany with automotive enterprises. At the end of 2021, the first mass-produced lithium battery was released and became the first battery that was designed, developed and assembled by a European company all by itself. Northvolt plans to increase its production capacity by 60GWh annually with this great momentum.
At the end of 2021, the first group of whole-line equipment for mass production were delivered and led to the mass production of the first lithium batteries, which won high praises of Northvolt.
It is with the goal to improve technical levels and shorten the cycle of SOP that two companies jointly establish the joint Industrialization center. Moreover, the establishment of the joint Industrialization center will also create a favorable environment for innovation.
During three years of cooperation, Lead and Northvolt has formed a close strategic partnership. The release of first lithium battery in Europe in 2021 brings win-win results for both companies– the first battery manufactured by a European company as well as the pilot project of Lead to enter the European market.