Energy prices have been skyrocketing since the conflict between Russia and Ukraine last year, leading to countries to shift their focus on green energy, during which, China's solar exports achieved a remarkable growth.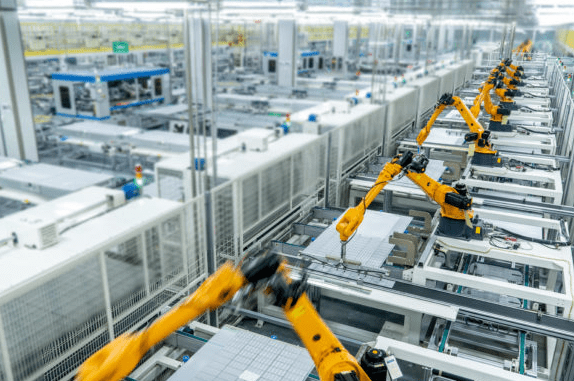 In 2022, China's export of solar products, including silicon wafers, cells and modules, exceeded USD 50 billion, up 72.9% year on year, with strong market demand in Europe, India, Brazil and other places as the main drivers for the substantial growth, according to Zhang Sen, secretary-general of Solar Products Branch of China Chamber of Commerce for Import and Export of Machinery and Electronic Products.
In the past year, Vietnam, Malaysia and Thailand have become major importers of China's silicon wafers, totaling USD 3.58 billion, up 95.6% year on year, accounting for 70.9% of China's export market share of solar silicon wafers.
Türkiye, India, Cambodia, Thailand and South Korea become the top five importers of cells, accounting for three quarters of all market share, and Netherlands, Brazil and Spain purchased most of modules, about 46% of the total.
China's solar products were also well received by the emerging markets such as the Americas and the UAE. In 2022, China has shipped 24.8 GW of modules to the Americas, up 50% year-on-year, with Brazil as the main market; and 3.4 GW to the UAE, up 300%, which has become China's largest importer of solar modules in the Middle East area.
Previously, research institutions have all raised their forecasts for renewable energy installations, indicating a gradual expansion of solar industry. IEA has also predicted that the global installed capacity of renewable energy will increase by 2,400 GW from 2022 and 2027, and renewable energy will overtake coal as the largest source of power generation.
"In 2023, China's export of solar products will still maintain growth, the first quarter of export growth is expected to maintain 30-40%, and 40-50% of annual growth," said Zhang Sen.