China's Belt & Road Initiative (BRI) marks a milestone with over 300 completed ventures boasting an impressive installed capacity of 128 GW.
Despite challenges affecting certain projects, particularly in the realm of coal, the recent Wood Mackenzie report underscores the substantial growth witnessed in the renewable sector, with a specific emphasis on solar energy.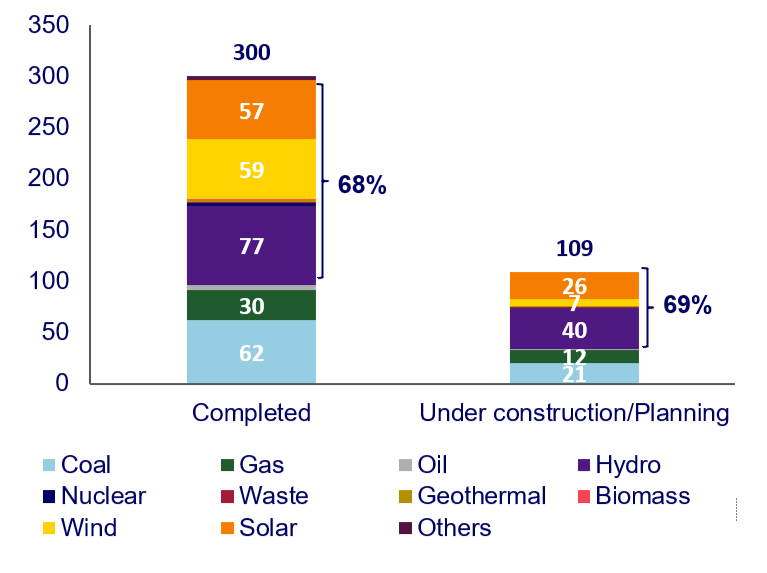 With an estimated investment of approximately US$200 billion, the BRI has become a key player in shaping the global energy landscape.
Renewable energy projects, encompassing wind, solar, and hydro, have emerged as standout performers, constituting 68% of completed projects and 37% of total capacity.
Notably, the share of renewables in newbuild capacity has risen from 19% a decade ago to 47% in 2022.
The report highlights the increasing importance of renewable energy within the BRI, particularly in light of challenges faced by traditional coal projects.
Alex Whitworth, Vice President and Head of Asia Pacific Power and Renewables research at Wood Mackenzie, notes, "The BRI's influence on power markets is set to grow, with a further 80 GW already under construction or at the planning stage."
"China is changing its overall strategy, so we expect to see more focus on renewables, and more direct investment than the bilateral lending that was more common in the early years of the BRI", he added.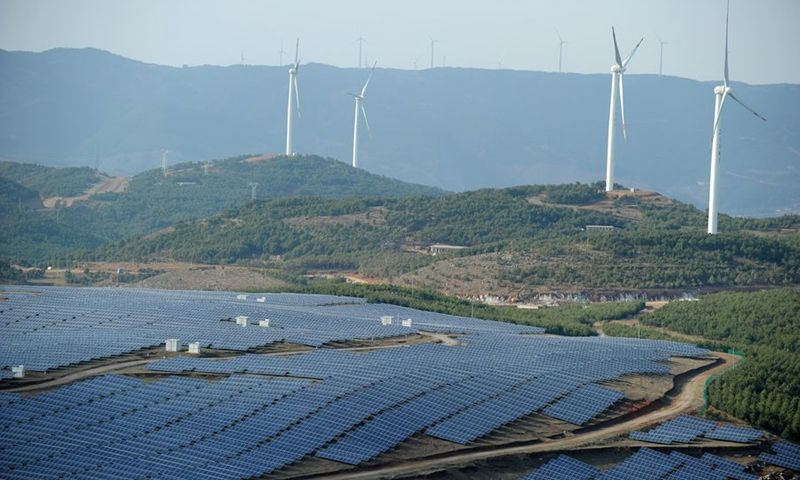 The yearly pipeline of projects is estimated to be around 13 GW, with significant potential for increased wind and solar installations.
Renewables are predicted to make up 57% of the planned capacity of 80 GW.
Location-wise, Asia is the primary destination for BRI power projects, making up 75% of the total capacity. Pakistan, Vietnam, and Indonesia are the top three markets of BRI power projects out of a total of 72 countries.
Looking forward, Asia and Africa are expected to continue to be the top two markets, representing 93% of the future projects.
In addition to the great growth potential, the report also highlighted the challenges Chinese companies encountered in overseas power projects.
To date, over 20% of projects have been cancelled or shelved, with a total capacity of 54 GW, which included 33 GW of coal, 12 GW of hydro, 6 GW of gas, 2 GW of solar, and 0.4 GW of wind.
Coal power projects experienced the greatest impact, mainly due to shifts in policy and political pressure to curtail carbon emissions. The BRI project pipeline has been notably affected by China's policy announcement in September 2021, stating a commitment to the 'No new overseas coal power' initiative.
"Most affected projects were in Asia and Africa, with Asia contributing 60% and Africa contributing 32% of the total capacity," said Whitworth.