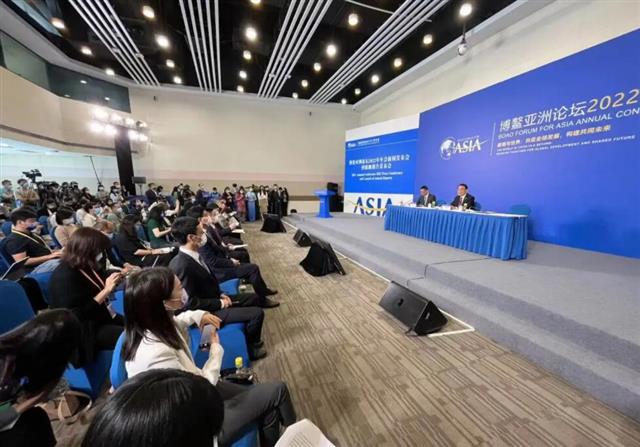 Press conference of Boao Forum For Asia 2022
By 2050, the whole solar energy will account for more than 50% of the whole energy structure in the future, said Gao Jifan, president of Trina Solar at the annual conference of Boao Forum For Asia 2022 (BFA) held on April 20.
The event, on the theme of The World in Covid-19 Beyond: Working Together For Global Development and Shared Future, also highlighted carbon neutrality and gathered heads of some large Chinese and overseas science and technology enterprises to share their views.
Gao Jifan believed that relying on breakthroughs in conversion, energy storage and transmission, solar energy will play a major role in the future energy structure. To increase current proportion of 3% to over 50%, he offered three major actions.
"We should continue to improve solar energy conversion efficiency and reduce costs through scientific and technological innovation, so that the cost will be 1/3 of current price or even lower in 2050, and people from anywhere can afford it," said Gao.
Vigorously developing energy storage technologies is also important, such as lithium storage and sodium storage, to provide stable energy supply for end users.
He also advocated to develop high-voltage and UHV transmission. For example, energy is mostly consumed in cities in the east, while solar power plants in China are mainly concentrated in the western region.
He believes that this will build a new zero carbon energy system. In his view, if solar energy is fully developed, the problems of energy security, energy conflict and geopolitics may also be alleviated.