Chinese module manufacturer DAS Solar has broken a world record with its n-type TOPCon solar cells, powered by the in-house TOPCon 4.0 technology.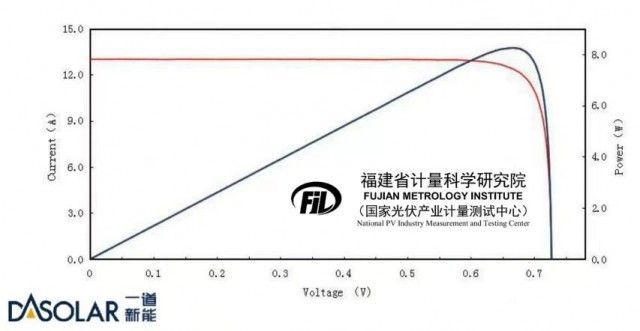 According to certification reports from China's National PV Industry Measurement and Testing Center (NPVM), these cells have attained an efficiency rating of 26.33%. This not only surpasses DAS Solar's previous record of 24.24% set in May but also establishes a new world record for large-area TOPCon solar cell efficiency.
Dr. Song Dengyuan, Chief Technology Officer at DAS Solar attributed the milestone to the innovative features of TOPCon 4.0:
New Poly-Si/SiOx/c-Si Interface Design: This design introduces a novel carrier transport mechanism, significantly enhancing short-circuit current and fill factor.
New Cell Structure: The new cell structure greatly enhances carrier selectivity, leading to improved open-circuit voltage.
New Poly-finger Technology: This innovation further boosts quantum efficiency across a broad spectral range.
New Material Integration: The incorporation of new materials drastically reduces emitter recombination, pushing the EQE characteristics at 300nm to over 85%, currently the highest short-wavelength spectral response achieved.
---
---
The third-party certification of TOPCon 4.0's efficiency, surpassing 26.33%, underscores DAS Solar's position as a global contender in advanced solar cell technology.
Furthermore, it emphasizes the technology's compatibility with cost-effective production lines, a crucial factor in its potential for widespread adoption and scalability. DAS Solar is actively working on integrating this technology into its production lines.
DAS Solar's Founder, Chairman, and CEO, Mr. Liu Yong, said, "We are pleased to have once again surpassed the world record for large-area TOPCon solar cell efficiency, just five months after our previous milestone. This record is a testament to DAS Solar's commitment to advancing solar cell efficiency. The continuous improvement in solar cell efficiency is a significant stride towards efficient solar energy utilization."
Since its inception, DAS Solar has focused on the research and industrialization of n-type TOPCon technology.
In just five years, DAS Solar has progressed from the first generation to the fourth generation of TOPCon technology, achieving an efficiency increase from 22.3% to the current 26.33%.