French President Emmanuel Macron has just finished his visit in China recently, which has greatly accelerated trade relations between the two countries. On April 6, some 36 Chinese and French enterprises signed 18 strategic cooperation agreements, involving multiple green and new energy projects such as methanol power, biomass energy, and seawater desalination.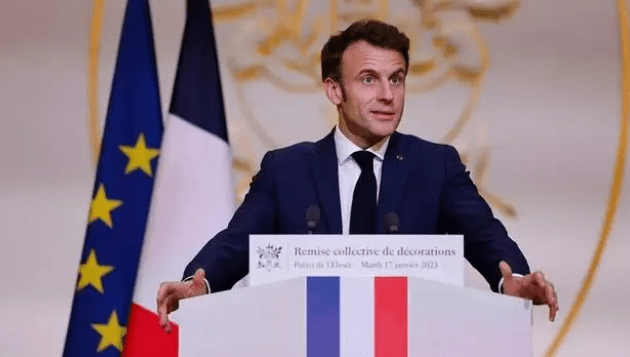 According to the French department of statistics and research SDES, as of September 2021, the cumulative installed capacity of solar power generation in France was only 13.2 GW. In 2022, the number reached 14 GW, becoming the third largest country in Europe.
Despite its high ranking, in 2021, France's solar power generation still lags behind hydropower and wind energy. According to the forecast of France in 2022, the overall solar capacity in France will increase to 20 GW by 2026. From now on, on average, they need to achieve 2 GW per year, which also means that solar will become the first renewable energy source in France in the coming years.
The French government provides detailed incentives for solar, such as implementing a grid price for residential users, allowing energy producers to sell electricity at prices higher than the market. Another incentive measure provided by the French government is to support self use solar systems and increase grid surplus, but only rooftop solar devices below a peak of 100 kilowatts are eligible for funding. Given the above, in the French domestic solar user survey in 2022, over 70% of respondents expressed confidence in solar power generation.
French government has a relatively strong policy towards solar. In distributed scenario, in November last year, the French Senate approved the mandatory installation of distributed solar in parking lots starting from July this year, with a market demand of approximately 11 GW.
In February last year, French President Macron announced the development goal of France's solar industry, which is to achieve 100 GW of installed capacity by 2050. By 2030, France will invest one billion euros to encourage localized production of solar cells and modules, as well as offshore wind turbines. The French government believes that industrial self-sufficiency in the production of renewable energy equipment will create a large number of job opportunities, and more importantly, reduce dependence on foreign supply chains.
France will also add 14 new nuclear power plants before 2050. During Macron's visit to China, China National Nuclear Corporation (CNNC) and Electricite De France (EDF) signed a Memorandum of Understanding on the Blue Book of "Prospective Research on Nuclear Energy Support for Low Carbon Development". Macron pointed out that nuclear energy is one of the two pillars of the country's energy security, while the other pillar is renewable energy dominated by solar and wind energy. Renewable energy needs to be developed "on a large scale" because these technologies do not take years to start generating electricity like nuclear reactors, he added.
However, carbon footprint certification is an extremely important consideration for entering the French market, and has always been known for its strict requirements in global market access. Although the French market is attractive, most Chinese silicon wafer, cell, and module manufacturers are currently excluded from the French market due to their inability to obtain carbon footprint certification, resulting in lower competitiveness.
Jinko Solar is among those who entered the French market early. In 2009, Jinko Solar established a subsidiary in Montpellier, south France. After years of development, the company has established great cooperative relationships with local enterprises and has become a module supplier for multiple solar power stations in France. In 2020, Jinko Solar also teamed up with EDF to win the bid for the Abu Dhabi solar power plant project of the Emirates Water and Electricity Company (EWEC), with an installed capacity of up to 1.177 GW and Jinko Solar provided 635 MW of the modules.
At the beginning of 2018, Canadian Solar announced a partnership with EDF to form a joint venture to produce efficient silicon ingots and wafers. Both parties are also working together to develop solar power plants in Brazil. In 2019, the company also signed a perennial solar module supply agreement with EDF's branch in north America, with a single order of up to 1.8 GW.
GCL-SI, Tongwei Solar and Longi Solar also acquired carbon footprint certificate for their products.