On April 25th, Chinese inverter manufacturer GoodWe released its annual report for the financial year of 2021. The total operating income amounted to RMB 2.678 billion, a year-on-year increase of 68.53%, mainly due to higher sales volumes of inverters in China and abroad.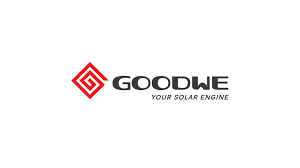 The net profit attributable to owners of the parent company is reported to be RMB 280 million, which was 7.40% higher than in 2020. The slower growth of net profit compared to the income is believed to be the result of mounting costs of semiconductors, commodities and logistics, as well as other internal factors.
In 2021, GoodWe has launched the GW50K-BTC three-phase, AC retrofit inverter and the GW50K-ETC three-phase battery storage inverter suitable for commercial and industrial projects.
The company has also introduced two residential batteries, the high-voltage Lynx Home F series and the low-voltage Lynx Home U series. They can be used with the GoodWe's bidirectional storage inverter to form a solar+storage system. The system is able to generate and store electricity for residential use.
Last year, the inverter maker has shipped about 508,000 inverters globally. Most of the products delivered were grid-tied inverters, accounting for 88.03% of the total shipments.
GoodWe's inverters have been mostly sold overseas, with about 70.04% shipped to Germany, Italy, Australia and other countries.