Jolywood, a China-based company principally engaged in the solar PV business, has supplied 153 MW of TOPCon modules to what's believed to be the world's largest solar power plant.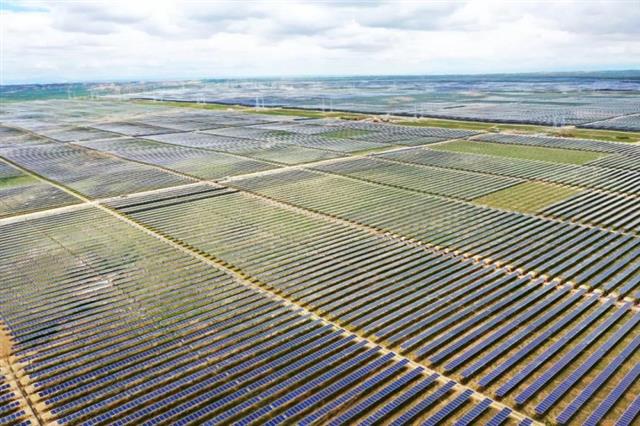 The project is located at the Tibetan Autonomous Prefecture of Hainan, Qinghai, a province in western China known for its high altitude and abundant sunshine.
The total installed capacity of the project is 2.2 GW. It is designed to supply power to Zhumadian City, Henan, which is about 1500km away from the solar farm, through ultra high voltage (UHV) transmission line.
The UHV transmission line is the world's first of its kind that travels the longest distance, transmitting 100% renewable energy.
The Hainan prefecture, where the project is located, is in the east of the Qinghai-Tibet Plateau. The high altitude and harsh environmental conditions posed great challenges to the installation of the project.
The choice of modules that are well suited to the climate and geological conditions became the key.
Jolywood's Niwa Pro bifacial double-glass modules stood out from the competition.
With 72 half cells on the module, the Niwa Pro demonstrated better power output in foggy and cloudy days compared with conventional modules. With over 80% bifacial rate and lower than -0.31%/W temperature coefficient, the module can effectively reduce the output loss and risks from low temperature and high voltage.