SYL Battery, a subsidiary of Chinese solar product provider Risen Energy recently has signed a 1 GW global strategic cooperation agreement with SMA Solar Technology AG. The two sides will conduct extensive cooperation on commercial and ground-based energy storage power station projects around the world.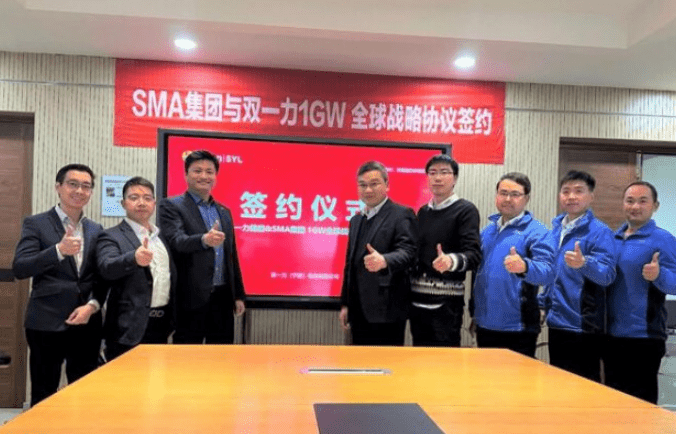 Wang Zhengjia, vice president of sales for SMA Greater China, said that "SMA has been cooperating with Risen Energy since 2018. Over the years, we have established a strong technical connection with each other and completed a number of 100-MW level solar projects in Australia. We also jointly deployed several large-scale battery energy storage power stations with SYL Battery in North America and the UK."
"The signing of this strategic agreement is another upgrade of our friendly relations. With our leading technological innovation capabilities and global service advantages, we will continue to be a firm partner of SYL Battery in the global energy development path," said Wang.
Qiu Chengfeng, General Manager of SYL Battery, also spoke highly of the signing. "Several cooperation with SMA makes us believe that we will get strong support from SMA for their global experience and technical capabilities. In the future, we will give full play to our core competitiveness in new energy and work together to bring high-value user experience to customers worldwide," said Qiu.