Three Chinese solar enterprises, including TBEA, Wuxi Shangji Automation and Haiyuan Materials, yesterday disclosed their plans to expand production, with investment ranging from RMB 5 to 15 billion.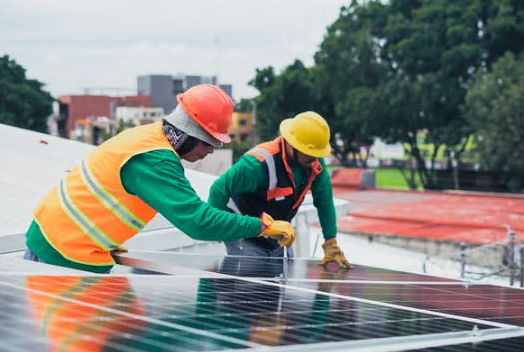 According to the announcements, Wuxi Shangji Automation plans to focus on n-type cells, and invest in the construction of a new energy industrial park in Xuzhou Economic and Technological Development Zone, including the annual production of 25 GW mono wafers and 24 GW n-type high-efficiency crystalline silicon cell, with an estimated investment of RMB 15 billion yuan. TBEA still concentrates on the construction of energy supporting projects related to the expansion of silicon raw materials, and plans to invest RMB 6.509 billion yuan to build an annual 200,000 tons high-purity silicon and supporting grid storage integration project. Haiyuan Materials plans to invest RMB 700 million yuan to build a 2.7 GW n-type high-efficiency photovoltaic cell project.
Previously, Longi Solar announced to sign supplementary agreement to the investment cooperation agreement with the People's Government of Ordos City and the People's Government of Ejin Horo Banner, increased the annual production of 20 GW silicon rods and wafers agreed in the original agreement to 46 GW. The investment is expected to increase by RMB 6.95 billion yuan, adding the total capital to RMB 14.55 billion yuan.
On August 10, JYT Corp said to change the original raised investment project Wuhai 10 GW silicon rod project to Leshan 22 GW silicon rod and slicing, with a total investment of RMB 5.364 billion yuan.
On July 29, Jinko Solar announced to issue convertible bonds of no more than RMB 10 billion yuan for cell and module production of total 37 GW and supplement working capital.
In this May, JA Solar also announced to invest over RMB 10 billion yuan in integrated capacity expansion of high-efficiency cells, modules and high-power modules. Followed by Trina Solar's plan to expand its integrated production capacity, including an annual output of 300,000 tons of industrial silicon, 150,000 tons of silicon material, 35 GW silicon rod, 10 GW slicing project, 10 GW cell, 10 GW module and 15 GW module auxiliary material production.
According to the statistics of the National Energy Administration, China has added 30.88 GW solar installation from January to June this year, with a year-on-year increase of 137.4%.
In the first half of the year, though the tight supply from upstream of the industrial chain affected domestic market demand, the situation may be elevated with more silicon capacity to be released in the second half.
At the photovoltaic industry chain supply forum held in last month, expert from China Photovoltaic Industry Association said that seen from installation, the market has entering an accelerating mode. The organization also lifted their original forecast of this year's installation capacity by 10 GW, bringing the number to 85-100 GW.
Due to the impact of global pandemic and other factors, the demand for solar in 2021 has not been fully released, which is expected to increase significantly in this year, generating global installation to 240 GW, a year-on-year increase of 41%, said solar analyst from Solarbe.