On August 16th, Royal Group, a leading buffalo milk products producer in China, announced the company's plan to invest in the construction of an n-type TOPCon solar cell facility with 20 GW annual production capacity in Fuyang city, Anhui province of China.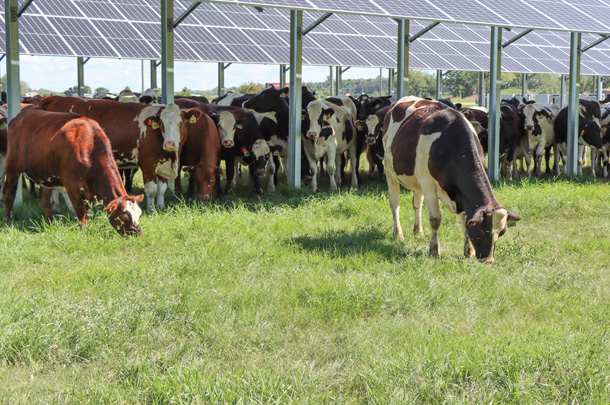 The project is included in a proposed agreement with the economic development zone in Fuyang. Solar grazing pastures and dairy products processing facilities are also included in the agreement.
The company also plans to sign a strategic cooperation agreement with PetroChina Southwest Oil and Gas Field on the use of the company's existing and new ranches, factories and local resources to install a 1300 MW solar system.
Also in the announcement, the dairy product producer spelled out plans to cooperate with the government of Binyang County, Guangxi Zhuang Autonomous Region and Huaneng Renewables to install a distributed solar PV system with 200 MW capacity.
According to the announcement, relevant parties are still negotiating the above cooperation intentions, and the terms in the final agreements may change.
Royal Group was founded in 2001 and listed on Shenzhen Stock Exchange in 2010. It is the fourth A-share listed enterprise in the dairy industry in China.
The company is mainly engaged in the production of dairy products. This is the first time the company has revealed plans to invest in the production of solar cells.
TOPCon, the technology Royal Group plans to adopt in its solar facility, is one of the important technical routes for the next generation of solar cells.
According to the statistics of China Photovoltaic Industry Association (CPIA), in 2021, PERC cell accounted for about 91% of the market, while heterojunction and TOPCON accounted for less than 3%.
It is expected that by 2025, the proportion of next-gen technologies represented by heterojunction and TOPCON will be close to 40%, and it is expected to exceed 75% by 2030.