Solar PV inverter manufacturer Sungrow's operating income in 2021 reached 24.1 billion yuan, a year-on-year increase of 25.15%, according to its annual report released on Tuesday. Its storage business, in particular, has witnessed an explosive growth of 168.51%.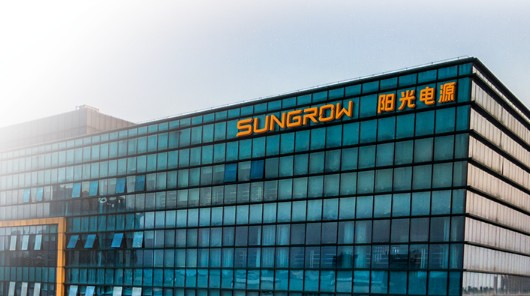 The sales of solar inverters has contributed 9.051 billion yuan, a year-on-year increase of 20.44%. The company's global shipment volume of solar inverters has reached 47GW, taking up over 30% of the global market share.
Sungrow's power station investment and development business has also seen a rapid growth of 17.65%. It has developed and installed over 25 GW of renewable energy power plants globally, making it one of the leading solar developers in the world.
The company has made 3.14 billion yuan from its storage business, an exponential growth of 168.51%. Its global shipment of storage systems has reached 3 GWh.
Besides, through solar power generation business, Sungrow has earned 486 million yuan, a 29.80% increase.
Despite the pandemic and supply chain disruptions, Sungrow adhered to renewable energy businesses like solar PV, wind power, storage, charging, hydrogen, etc. Through continued investment in R&D and innovation, the company has expanded its business overseas while further enhancing its brand influence.