TCL Zhonghuan Semiconductor (Zhonghuan)'s net profit increased by 69% last year, but due to the high price of silicon materials, its advantages were not brought into play. But this year, things may change for the company.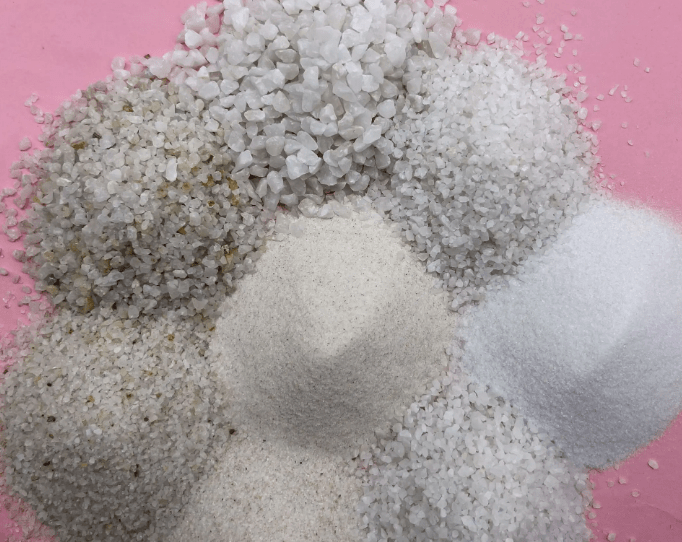 This year is different for Zhonghuan because the silicon wafer industry is expected to regain pricing power in the industry chain due to a shortage of high-purity quartz sand. Zhonghuan not only has the cost advantage of producing large silicon wafers, but also ensuring the supply of quartz sand.
On March 28, Zhonghuan announced its annual report for 2022, revealing its revenue in 2022 of RMB 67.1 billion, up 63.02% year-on-year. The net cash flow from operating activities was RMB 5.057 billion, up 18.11%. The net profit attributable to the parent company was RMB 6.819 billion, up 69.21%.
According to its performance report, its main products are the new energy solar business and other silicon material businesses, with 93% being used in the solar field.
For products, the revenue of solar silicon wafers accounted for 75.96%; solar module revenue accounted for 16.18%; 4.87% of other silicon materials and 0.92% of solar power stations. The revenue of silicon wafer business in 2022 increased by 60.08% year-on-year; Module revenue increased by 77.2%, mainly benefited from the increase in industry demand.
The largest proportion of the cost of silicon wafers is silicon materials, and in 2022, the price of silicon materials has been hovering at a high level. Even if Zhonghuan, one of the silicon duopoly, which has a strong ability to maintain the supply of silicon materials and increase the price of silicon wafers, has been affected in gross profit in the face of high cost silicon materials.
Last year, Zhonghuan was dealing with more unfavorable factors in the silicon wafer industry, including high price of silicon materials, the overcapacity in silicon wafer, as well as more and more new entrants, which have all impaired Zhonghuan and Longi's advantages, leading to a deteriorated competitive landscape in the silicon wafer industry.
However, due to the shortage of high purity quartz sand, the game has been changed. In the industry, there is indeed overcapacity in silicon wafers, which is roughly estimated to exceed 600 GW, so the competitive situation is indeed not good. But because the mineral resources limit the high purity quartz sand, it also limits the quantity and quality of quartz crucible, and then limits the high quality productivity of silicon wafers. In other words, even if there is overcapacity in the silicon wafer industry, it does not matter, since the industry needs not laggard production, but high-quality capacity. Thus enterprises that can guarantee the supply of high-quality quartz sand and produce high-quality silicon wafers, especially n-type large silicon wafers, will benefit from it.
Therefore, the competition pattern of the whole silicon wafer industry is still relatively poor this year, but high-quality leading enterprises will benefit from it, and the market share of Zhonghuan is expected to reach 30% this year.
As TOPCon, Heterojunction, and others continue to be put into production, the demand for n-type silicon wafers will continue to increase. In addition, this year, silicon materials are on a downward path, so Zhonghuan has a stronger cost advantage and ability to obtain silicon materials. Since high quality n-type wafers are in short supply, then Zhonghuan can secure 50% of market share.
Currently, Zhonghuan and its suppliers have locked in about 40% of the overseas imported quartz sand, which can ensure the shipment of high-quality silicon wafers this year. After this year, the silicon wafer industry will likely present a polarization situation, and the profit differentiation will become increasingly evident.