On March 10, Trina Solar's Vertex modules stood out in performance and reliability tests and bagged three awards at the 2021 Solarbe Test & CGC Accredited Award Ceremony, making Trina Solar the biggest winner at the event.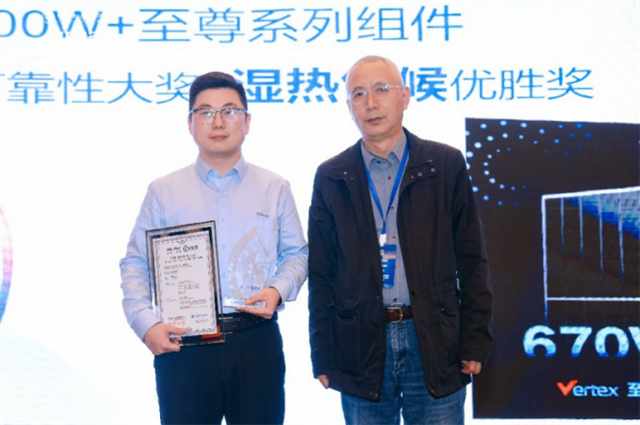 The award-winning Vertex 600W+ module has outperformed in its reliability in hot-humid and hot-dry climate, and also in its performance as a bifacial TOPCon module.
Reliability Award: Hot-humid Climate
For the reliability evaluation, rigorous tests were conducted on the module's reliability and cost-efficiency.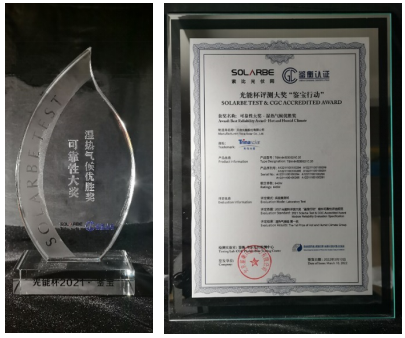 In hot-humid climate, the reliability of modules faces severe challenges. Water vapor slowly penetrating into the modules may corrode metals like ribbons, bus bars and fingers, accelerating PID and reducing power output. High temperature and humidity, plus UV-induced degradation can cause the aging or delamination of module encapsulation, which can reduce modules' insulation resistance and lead to electrical hazards.
Trina Solar's 670W Vertex double-glass module has passed the rigorous hot-humid tests with an excellent overall performance in tightened damp heat test, PID-induced degradation test and the composite aging test.
It proves the superior reliability of the Vertex modules in high temperature and high humidity environments, like fishponds, tidal flats, and coastal areas.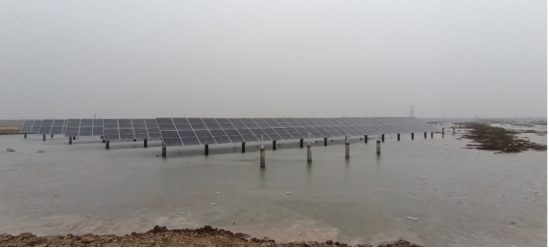 Trina Solar 670W Vertex modules on a 70 MW floating PV Project in Cangzhou, Hebei
Reliability Award: Hot-dry Climate
Trina Solar regards reliability as the foundation of its products, and fully considers reliability at the beginning of product design.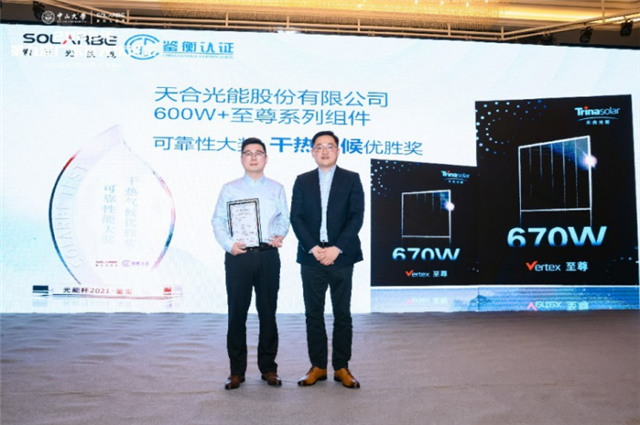 For the Solarbe Test, the testing agency simulated a dry and hot climate for testing. The most notable features of a hot-dry climate are high temperatures and huge temperature fluctuations between day and night.
Different components and packaging materials in modules have different thermal expansion coefficients. These materials expand and contract at different rates during the uninterrupted thermal cycle. It accelerates the thermal mismatch within the module and affects the output power.
The 670W Vertex module has outperformed under the harsh hot-dry climate simulation test, where temperatures fluctuate between -40℃ to 105℃.
The properties of the modules make them a perfect candidate for utility-scale projects in desert areas.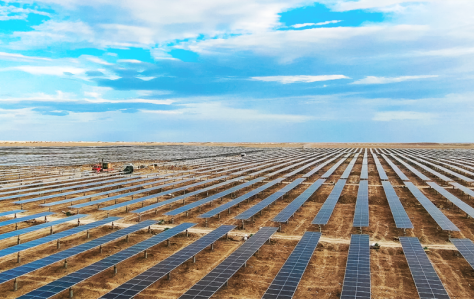 Trina Solar 670W Vertex modules on a 112 MW agrivoltaics project in Dachaidan, Qinghai
Performance Award: Bifacial TOPCon Module
Power generation performance is one of the core indicators of solar modules. The performance test aims to verify the module's performance and conversion efficiency.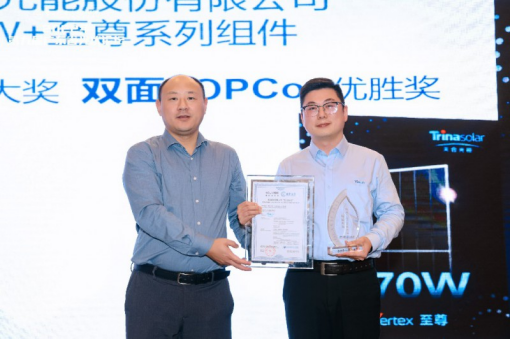 In power generation simulation tests conducted in Togtoh, Jiaxing, Hainan and Mohe, which are known for their uniquely different climate conditions, Trina Solar's Vertex n-type module have outperformed its competitors and became the winner.
With advanced 210 mm technologies and passivated contact high-efficiency cell technology, the Vertex n-type module boasts high power, high reliability, high power generation, and high efficiency, as well as ultra-low temperature coefficient and degradation.