Are you ready to dive into the exciting world of solar energy and photovoltaics? The PV Academy 2023 is taking place on 17 September 2023 in the University of Lisbon, offering you a unique opportunity to learn, network, and stay ahead of the curve in the ever-evolving solar industry. With only a limited number of seats available, be sure to secure your spot at this premier event.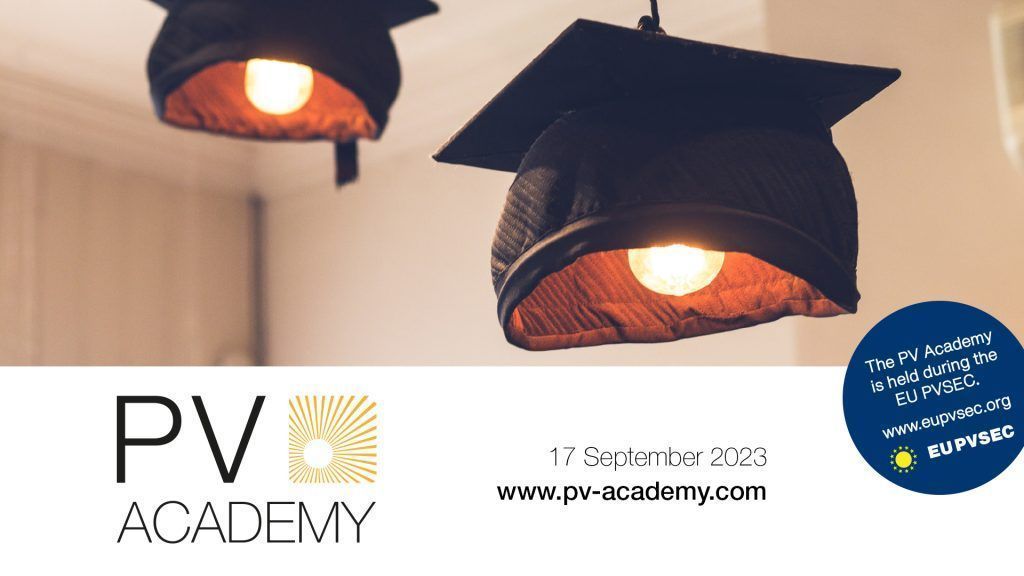 If you cannot attend the event in Lisbon, you can access the valuable recordings of the insightful presentations shortly after the live sessions by purchasing an online ticket. With this registration, you will have access to all of the presentation(s) you choose and get a detailed look into the presented material.
The aim of the PV Academy is to provide support for newcomers to the PV industry, but also to give graduates and educators the opportunity to refresh and expand their expertise. This is achieved by offering interesting lectures on the fundamental aspects of certain PV technologies and applications.
This year's event features the following three sessions:
Olga Malinkiewicz & Ben Williams: Perovskite Solar Cells from R&D to Industrial Manufacturing
Dr. Ron Sinton & Prof. Thorsten Trupke: Characterization of Silicon Solar Cells and Modules
Prof. Annick Anctil & Dr. Sebastian Nold: Sustainability and Circular Economy for PV
With renowned experts from around the world, the second edition of this event promises to be an unforgettable experience and a valuable opportunity for PV professionals to expand their knowledge and exchange ideas.
Enjoy our special treat – use this exclusive discount code to save 10 % on the full day online ticket for PV professionals: GE23-Y5ZYUFZ2P92N
For more details, please visit www.pv-academy.com or contact us directly!