To achieve carbon neutrality, the future of our electricity supply will see a massive increase in solar power generation, which will contribute around 50% of the global electricity generation by 2050. The cost of photovoltaics (PV) generated electricity has been declining rapidly in the last decade, competitive to that of coal or gas in most areas. This can be the turning point for PV to diversify its application and integrate into our daily lives.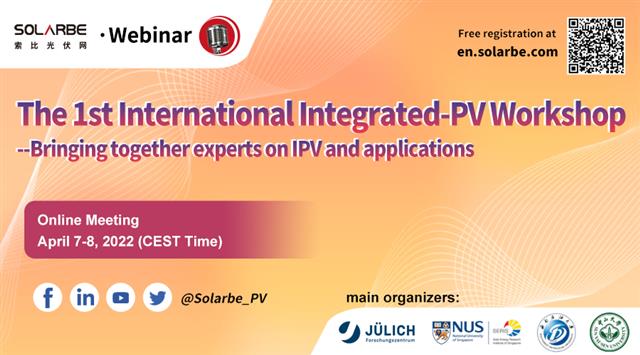 With its endless trait, solar is increasingly integrated in many industries:
BIPV (Building Integrated PV) — Global BIPV market was valued at USD 14.4 billion in 2020 and is estimated to record a CAGR of 20% over 2021-2027, subsequently garnering a valuation of USD 51.6 billion by the end of forecast period, with Europe market accounts for a significant part, according to GlobeNewswire. Increasing government initiatives for accelerating adoption of solar energy panel and growing awareness regarding green infrastructure are primarily driving the market growth.
FPV (Floating PV) — Floating photovoltaics have experienced very dynamic growth worldwide in recent years. At the beginning of 2021, the installed capacity worldwide was 2.6 GWp. FPV can help realize availability of large unused areas; better module efficiency due to the cooling effect of the water; reduced evaporation rate; water loss mitigation in dry climates and ecosystem protection from strong solar radiation etc.
Click here to register for free
Agro-PV (Agriculture Integrated PV) — The technology enables an efficient dual use of agricultural land: photovoltaics on open land can be substantially expanded without using valuable resources on fertile arable land. The world is accelerating Agro-PV installation, including Germany, which recently launched an initiative to support the construction of solar projects on agricultural land, in a move the economy ministry estimates could result in the deployment of 200GW of extra PV capacity.
VIPV (Vehicle Integrated PV) — The dramatic fall in the cost of solar power has enabled new applications in the transport sector. Electric vehicles with integrated photovoltaic modules can achieve longer ranges, vehicles with internal combustion engines can save fuel and reduce emissions, and transport routes can be used as power stations. VIPV is expected to hit a soaring growth together with EV's development.
To give credit to all the relevant research of IPV applications and approaches that are starting to build up across the world, Forschungszentrum Jülich, Solar Energy Research Institute of Singapore (SERIS), Southwest Petroleum University and Sun Yat-sen University jointly organized the 1st International IPV Workshop, which will bring together, for the first time, experts in the area of BIPV, FPV, Agro-PV, VIPV and others to shed light on the way forward and generate synergies between the various disciplines. It will provide an exchange between academia and industry about latest technology options and also address concerns and provide solutions for governments and planners.