Milan, July 27, 2022 – Zonergy, China's leading renewable energy solution providers, widens its presence by entering the Italian market. With global ambition, Zonergy decided to inaugurate it's headquartered in Milan. The aim is to enter the renewable energy sector of Europe, offering some of the most advanced solutions in terms of solar panels, inverters and energy storage solutions to all professionals of the solar energy industry who work in the residential, commercial and utility-scale sectors.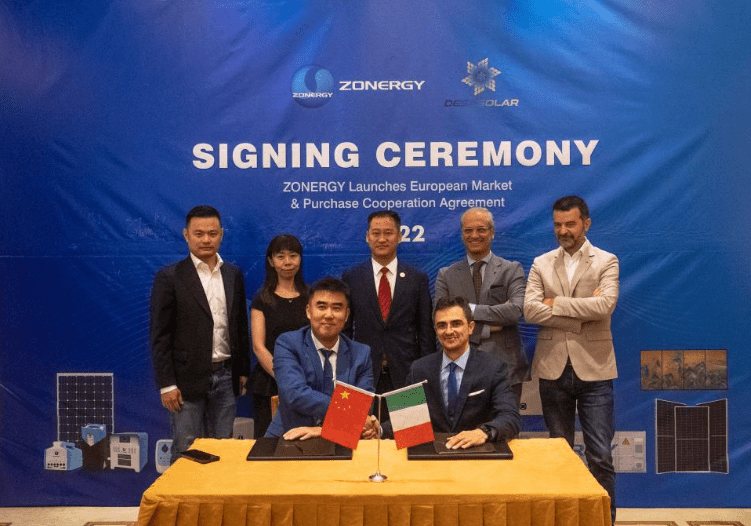 This decision will have a great impact on the European renewable energy market: Zonergy, indeed, has extensive market presence in Asia and African renewable energy sector for providing top quality PV and Energy Storage solutions. For the distribution of its solutions in Italy, Zonergy will work in synergy with the Desasolar, the new business unit of Desa SRL (company specialized in electronics products distribution with 130-million-euro revenue) under the coordination of Obor Group. The agreement between Zonergy and Desasolar was signed on July 26th during the inauguration of the new headquarter, which took place at the Four-Season Hotel in Milan with the presence of leading business personalities and Government officials.
Kevin Changbin Qiu, Executive Vice President of Zonergy, commented during the ceremony: "Renewable energy sources are the future. With extensive years of R&D in renewable energy sector, we are more than ready to enter the European market. Indeed, this industry will gain more traction over the time with ever growing energy needs, which is why we intend to harbor ambitious growth plan for Europe that will be rolled-out in the next few months.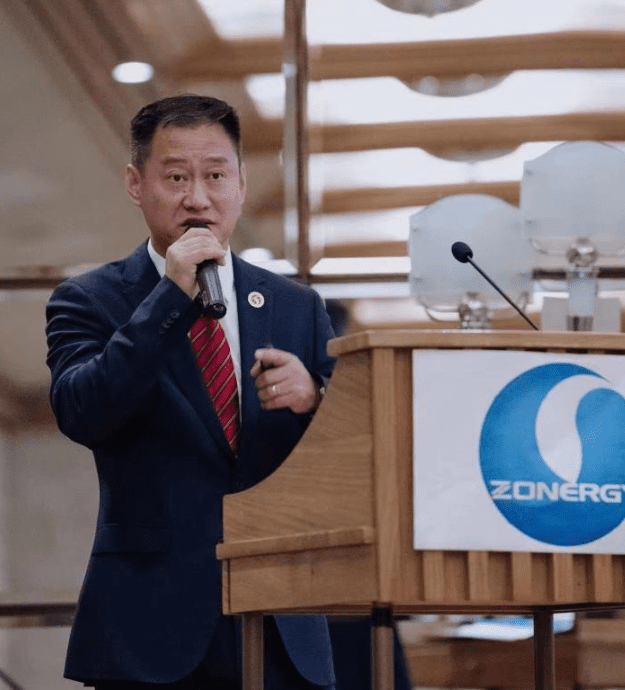 Francesco Desantis, GM of Desasolar, added: "Energy is one of the most important issues of our times. Desa s.r.l draws inspiration from values that require us to do our part in order to deliver a better world to future generations. We are honoured to be able to collaborate with Zonergy and we are confident that we can make a huge contribution, by allocating all the necessary resources, so that this partnership can take off very quickly, creating value not only for the stakeholders but also for the whole of Italy, which is struggling today with great energy difficulties.
Within this context, Zonergy Europe establishes itself in Italy as a company widely recognized for its global expertise in PV and energy storage, which now looks forward to sharing its technical strength and professionalism with new and existing clients in Europe. Established in 2007, Zonergy Corporation (hereinafter as "Zonergy") is a national level high-tech enterprise specialized in smart microgrid integrated solutions with a world reputation. With the first-class R&D team, Zonergy's products are designed in strict accordance with relevant international and domestic standards and have been certified by QC, UN/MSDS, CE/CB, IEC, EN, VDE, CEI and other domestic and foreign authorities. Additionally, they also have passed the certification of Lighting Global equipment partner of the World Bank. Zonergy is enabled to develop business in most parts of the home country, in overseas countries along "the Belt and Road", and those in Europe through providing customers with premium quality microgrid solutions and services.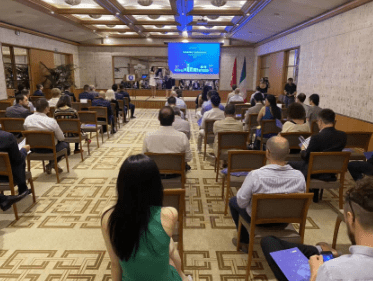 In international market for solar power storage and supply, Zonergy developed the photovoltaic ground power station with a capacity of 900 MW in Punjabi, Pakistan. Among them, the on-grid project with the power of 300 MW commissioned in July 2016 with an annual power generation of more than 500 million kWh has become the largest Independent Power Producer (IPP) in the field of photovoltaic power station in Pakistan. As a result, the market share of Zonergy in distributed solar power storage reached to 30%. Up till now, Zonergy has opened 73 flagship stores across the Pakistan to provide one-stop services from equipment sales to project design and project implementation.