On Wednesday, Zonergy Corporation, a inverter and energy storage solutions provider, showcased its latest innovative Smart Microgrid Solutions for the European market at ees Europe, a segment in the Smarter E Europe exhibition.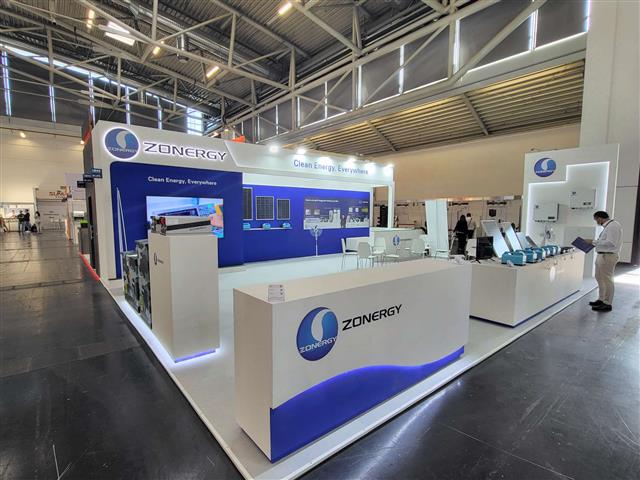 The ees Europe exhibition is believed to be the continent's largest global exhibition for batteries and energy storage systems. This year, under the theme of Innovating Energy Storage, the exhibition brings together world renowned manufacturers, distributors, project developers, system integrators, users and suppliers to demonstrate innovative battery technologies and sustainable solutions for renewable energy storage of green hydrogen, etc.
Zonergy Corporation has brought a range of PV and storage products for residential and commercial applications catering the needs of the booming European market. With Strong R&D, Zonergy has introduced state-of-the-art renewable energy products with smart utility for European customers.
The company intends to introduce smart and efficient renewable energy solutions and offer more options for European customers. With its expertise and technical strength, Zonergy hopes to revolutionize the renewable energy sector and serve global customers with high-quality products and solutions. It is the company's vision to facilitate green energy transition and build a greener and brighter future for generations to come.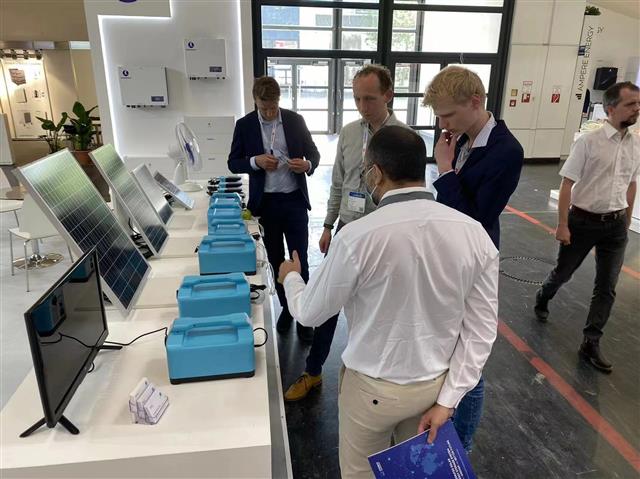 Zonergy Corporation has been a pioneer in smart microgrid integrated solutions since 2007. The company offers extensive product portfolio with four major categories including residential products, commercial products, large-scale power station products and PV modules.
Zonergy's products are designed in strict accordance with relevant international and domestic standards and have been certified by QC, UN/MSDS, CE/CB, IEC, EN, VDE, CEI and other domestic and foreign authorities. Additionally, they also have received the certification of Lighting Global equipment partner of the World Bank. As of March 3rd, 2022, Zonergy has applied 162 intellectual property rights, including 29 invention patents, 94 utility model patents, 21 design patents and 18 software copyrights.
With a complete industrial chain, high-level R&D team and strong strategic alliance with partners, the business scale of the company's off-grid solar power storage smart microgrid projects are among the top in the world. At present, the company has invested in PV systems with a total installed capacity of more than 1 GW and energy storage capacity of more than 1 GWh.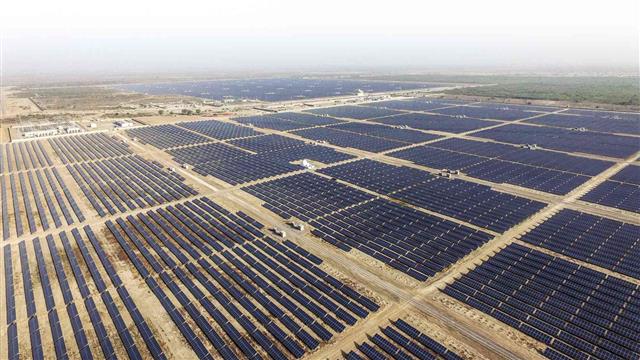 Zonergy has vast experience in the installation and operation of large-scale power projects globally. For example, the company has installed Pakistan's first ground-mounted PV power station with a capacity of 900 MW in Punjab. It was listed as one of the priority projects in China Pakistan Economic Corridor.
Several distributed solar+storage projects for C&I applications constructed by the company have been successfully connected to the grid. As a result, Zonergy's market share in distributed solar power storage market reached 30%.
Meanwhile, the company has set ambitious goals of leading renewable energy sector reforms in China by assisting the government in the transformation of the sector.