Recently, DAS Solar launched an all-black N-type bifacial dual-glass module—the black-thru series for the global residential PV market. The product is designed with 54 pcs M10 PV cells, with the power output up to 430W and module efficiency up to 22.0%. The new designed module can perfectly integrate the PV technology with architecture.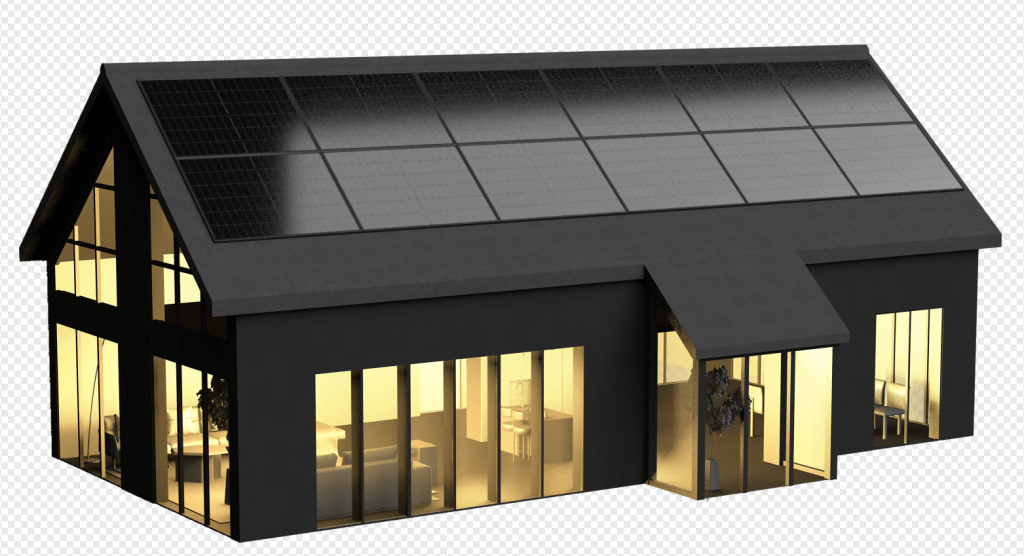 With the new coating technology, the black-thru module gets the improvement on the appearance from the traditional incoherent cell color into aesthetics
all-black . The colorless coated glass reduces the light reflection and improves the power generation. The black busbar is overlaid with black silicone, presenting a stunning all-black appearance.
The black-thru module is even more advanced on weight load/m2 due to the lightweight dual-glass structure, which is 3Kg lighter than the same version of conventional dual-glass module and 0.7Kg lighter than monofacial module. Secondly, the lightweight design further brings with the advantage of easy transportation and reduces the potential labor cost. Meanwhile, the dual-glass structure provides a better fire-resistance performance as well as 15-year product and material warranty and a 30-year linear power warranty which is 5 years longer than traditional monofacial modules.
Thanks to the up-to-date N-type technology, it further boosts the PV system into a more cost-effective investment. The field PV system test shows that, under the same conditions, the power yield from N-type module can be increased by up to 5%. Based on a household 10KW PV system project, for example, the extra annual power generation reaches 500 kilowatt-hours, further reducing carbon emission of 1.2ton during the lifecycle, and extremely reducing the LCOE.
In the future, as a new top-tier brand in the PV industry, DAS Solar will continue to deepen the integration into global market and dedicated into the creation of a green ecosystem and light up the life with each ray of sunlight.