The United Kingdom has elected Liz Truss to replace Boris Johnson as Conservative Party leader and prime minister on Monday, who will become the third female prime minister after the approval of the Queen.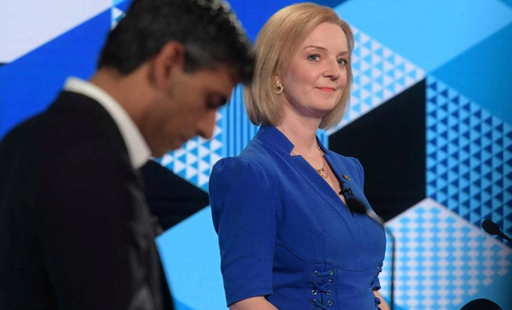 She thanked the conservative party for "organizing one of the longest job interviews in history", meanwhile listed some of her policies during the contest and stressed that her party needs to achieve their goals in the next two years. She claimed to propose a bold tax cut and plan to promote economic growth, solve the energy crisis and people's energy bills, and also solve long-term problems in energy supply." She also tweeted on the same day that "I will take bold action to get all of us through these tough times, grow our economy, and unleash the United Kingdom's potential."
Truss is an advocate of "China Threat Theory", which has been constantly preached during her two-month election campaign, and stressed to step in China's Taiwan issue and claimed to develop alternatives to the "Belt and Road Initiative". It is expected that she will take a tougher stance against Beijing than her predecessor. As the new energy leader in the world, China may face some obstacles in solar products trading with the country.
Despite Truss's toughness on politics, Europe is still the key export destination for Chinese solar enterprises. According to Eurostat, 75% of the solar modules imported by the EU in 2020 came from China, of which 12% flew to Britain. In the first quarter of 2022, China exported 16.7 GW of modules to Europe, up 145% YoY.
Since the second quarter, due to the impact of geographical conflicts, the demand of the European market has increased significantly, accounting for more than half of China's total exports of modules. If she determines to achieve the party's goal, she may need to turn a blind eye to Chinese solar manufacturers.
UK energy minister Kwasi Kwarteng has proposed an almost four-fold increase in solar power to 50 GW by 2030 as part of the Conservative government's delayed white paper on energy security this March. Besides, the UK is thinking about doubling the ceiling of household electricity charges in October, and the local rooftop solar industry has ushered in the strongest sales boom in history. According to industry association Solar Energy UK, more than 3,000 solar panel installation works are being carried out on the rooftops of British families every week recently.
In the second quarter of this year, the installed capacity of solar energy on residential rooftops reached 95 MW, which was almost three times that of the same period last year. That means, she could not "always wanted to put political issues before economic results" as she wished.