Entering the third quarter, the solar industry experiences fluctuations in prices along the supply chain, influencing the bidding dynamics. Despite the challenges posed by inventory management and supply-demand imbalances, leading PV module manufacturers continue to dominate the landscape, showcasing their prowess in securing tenders and influencing market trends.
Notable companies such as JinkoSolar, LONGi, and JA Solar demonstrate remarkable resilience, achieving module shipments comparable to the previous year's annual figures.
Pricing strategies also play a pivotal role in shaping the market narrative. With bids as low as CNY 0.9933/W for p-type modules and CNY 1.08/W for n-type modules, certain companies even propose equivalent prices for n-type and p-type modules, signaling a competitive landscape that energizes industry professionals.
Government data highlights the robust growth in the production of key components such as polysilicon, silicon wafers, cells, and modules.
Despite a slight dip in monthly additions, the cumulative solar capacity for the first nine months of 2023 surpasses 128.94 GW in China alone. Projections suggest that the annual solar capacity may reach 150-160 GW in China and a staggering 450 GW globally, setting new records for the industry.
Resilient Performance of Key Industry Players
The shipment ranking, curated by Solarbe, unveils the performance of key players in the Chinese solar industry.
In the competitive world of solar energy, the bidding scenarios reveal a clear distinction between top-tier brands and emerging players. The Top 4 brands maintain their stronghold, while Top 5-9 brands make significant strides, claiming victories in various tenders.
Leading the pack, JinkoSolar stands out with over 52 GW in module shipments, showcasing its strength in both the n-type market and international branding.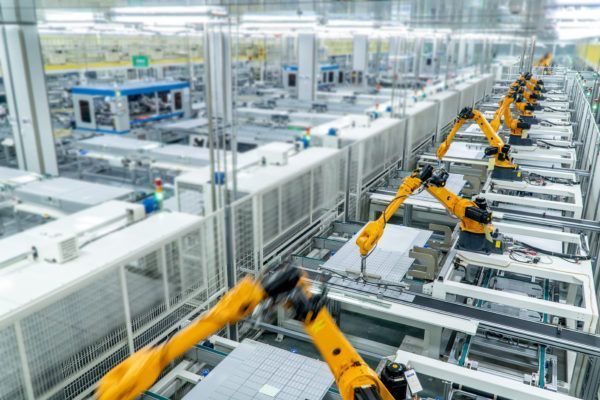 Rising Stars: New Entrants and Market Impact
While the first-tier brands maintain their momentum, new entrants like TW Solar emerge as formidable challengers, achieving remarkable quarterly shipments of nearly 11 GW. Positive performances from Astronergy add depth to the competitive landscape, with an active approach in tenders and a commitment to seizing every opportunity.
The distribution of orders reflects the concentration of demand towards top-tier and emerging brands, with a cumulative share exceeding 50% for the Top 4, with about 180 GW shipment volume in total. The Top 9 brands have shipped over 275 GW, surpassing over 80% of market demand.
N-type Modules as Industry Mainstream
As the solar industry navigates the complexities of market dynamics, the focus remains on n-type technology as the mainstream choice for most manufacturers. With companies like JinkoSolar, Astronergy, DAS Solar, and others consistently reporting high percentages of n-type module shipments, the industry anticipates a continued shift towards these more efficient technologies.
Looking ahead, the industry forecasts a potential adjustment in the Top 10 shipment ranking threshold, possibly reaching 10 GW, with the Top 20 manufacturers expected to surpass 4 GW in cumulative shipments.