Earlier this month, the world's first perovskite fishery-photovoltaic (PV) plant was successfully connected to the grid. This achievement follows the earlier connection of the first commercial perovskite PV rooftop system by Microquanta, a Chinese manufacturer of perovskite modules.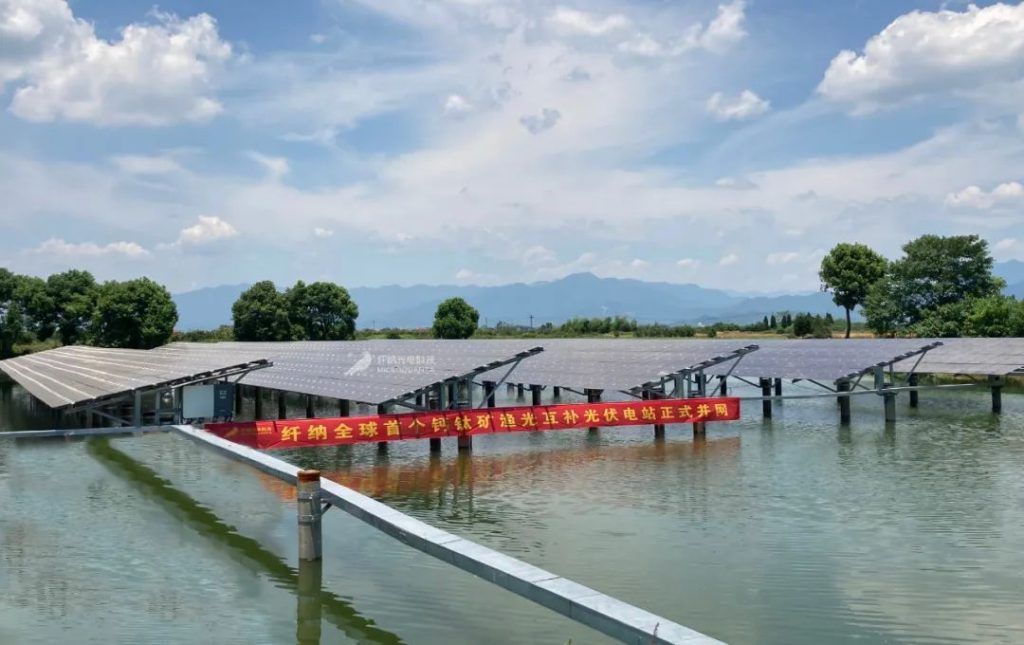 The fishery-PV plant represents an innovative integrated PV application and expands the possibilities for the commercialization of perovskite modules. It has the potential to contribute to economic development in rural areas and further promote the adoption of perovskite technology.
The project also provides valuable data for the technological advancement, product optimization, and commercial development of perovskite modules.
Located in Quzhou City, Zhejiang Province, China, the fishery-PV plant has an installed capacity of approximately 260 kW. It utilizes Microquanta's α perovskite modules, which have received certifications for stability from the China Quality Certification Center (CQC) and the Association of German Electrical Engineers (VDE).
One of the challenges faced by perovskite PV systems is their sensitivity to moisture, particularly in regions with high humidity levels. In the case of the fishery-PV plant, it operates in Zhejiang Province, which experiences significant humidity during the rainy season.
Traditionally, perovskite materials were believed to be sensitive to water and oxygen damage, making it difficult to ensure the stability of perovskite modules in humid environments. However, Microquanta has made progress in addressing this issue through ongoing improvements and enhancements in their production processes.
By developing an advanced module encapsulation solution, Microquanta has created perovskite modules that are resistant to damage from moisture and oxygen. This encapsulation technology aims to protect the modules from water vapor and enable them to withstand extreme temperatures and humidity levels.
The successful connection of the world's first perovskite fishery-PV plant is a notable milestone in the commercialization of perovskite technology. It demonstrates the potential of perovskite modules for integrated PV applications and contributes to the development of renewable energy sources.