Last weekend, Trina Solar, Jinko Solar, Arctech Solar, and State Power Investment Corporation (SPIC) signed four cooperative agreements with architecture service providers to jointly explore the building-integrated PV (BIPV) market.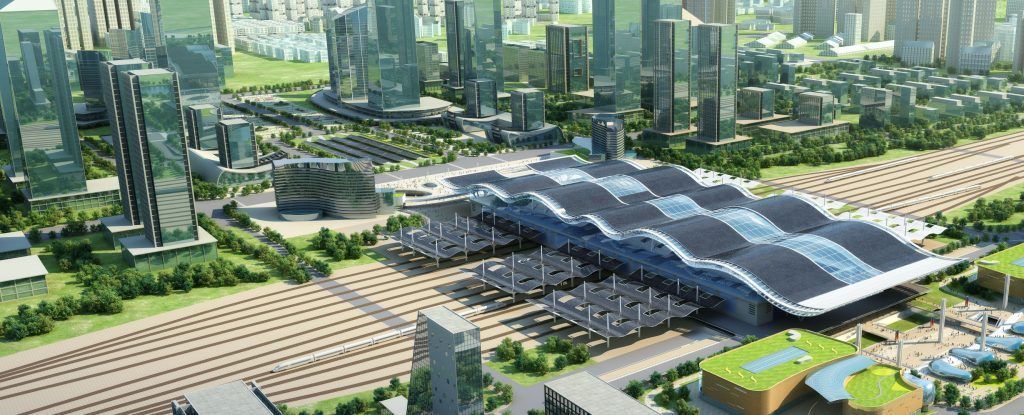 Solar manufacturers teaming up with architecture companies is not new. In 2021, LONGi acquired 27.25% of the shares of building envelope giant Center Int at a premium of about 30% to become its second-largest shareholder.
Later, JA Solar and construction materials system provider Oriental Yuhong, Trina Solar and steel structure builder Jinggong Steel Building Group reached strategic cooperation.
As an integral segment of distributed PV, BIPV is believed to have a promising future. However, it is hard for solar enterprises to stand alone in the competition without the help of architecture companies.
Different from other segments in PV applications, customers have unique demands for BIPV products.
Major application scenarios of BIPV include solar rooftops, solar curtain walls, solar shades, solar carports, solar platforms, etc. Solar rooftops and curtain walls are the two major scenarios with relatively larger market scales.
However, these two scenarios have barriers to entry. Zhong Baoshen, Chairman of LONGi Green Energy, said in an interview that what clients need is a rooftop that can generate electricity. Architectural needs come before power generation needs.

The construction industry has strict requirements for qualifications. For example, rooftop engineering needs construction qualifications, and curtain wall engineering requires contracting and design qualifications. Besides, construction qualifications come in different levels. Different clients' requirements for qualification levels could differ.
In addition to qualifications, the construction of BIPV projects may encounter unexpected problems. Liu Aisen, Chairman of Center Int, said in an interview that rooftop PV installations used to cause great trouble for customers, like water leakage and broken metal roof, etc.
The qualification requirements and construction difficulties have pushed forward the cooperation between solar enterprises and architecture companies.
With professional qualifications, customer resources, and construction experience, architecture companies seem to be the dominant party in the partnerships. LONGi Green Energy has even sold its solar engineering company to Center Int.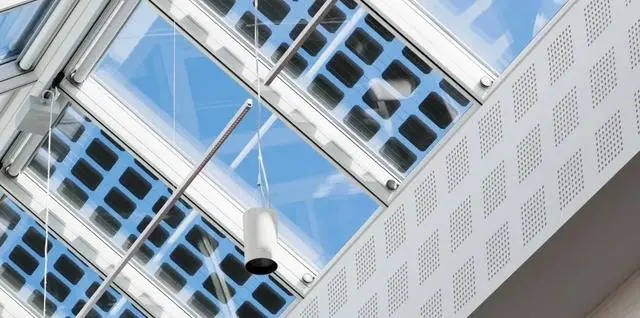 However, as world-leading solar manufacturers, LONGi, JA Solar, and Trina Solar also have high standards for their partners in the architecture industry.
LONGi's partner Center Int, for example, boasts a high market share in building envelope systems. Established in 2001, Center Int has devoted itself to metal building envelope systems for over 20 years. Its market share in railway station and airport metal rooftop construction has reached 60% and 70% respectively.
JA Solar selected waterproof building material giant Oriental Yuhong, which was founded in 1995 and is the largest waterproof system service provider in Asia.
Trina Solar, however, chose to cooperate with Longyuan Construction which has rich construction experience, and steel structure giant Jinggong Steel Building Group.
Longyuan Construction has more than 40 years of EPC construction experience and is one of the top 500 private enterprises and the top 80 contractors in China. Jinggong Steel is China's top steel structure constructor for six consecutive years. The company was involved in the construction of the Bird's Nest Stadium and Beijing Daxing Airport.
It can be seen that the partners of solar enterprises are mostly heavyweights in the construction industry. Their construction qualifications, rich experience, excellent product or service quality, and huge customer resources could be what solar enterprises value the most.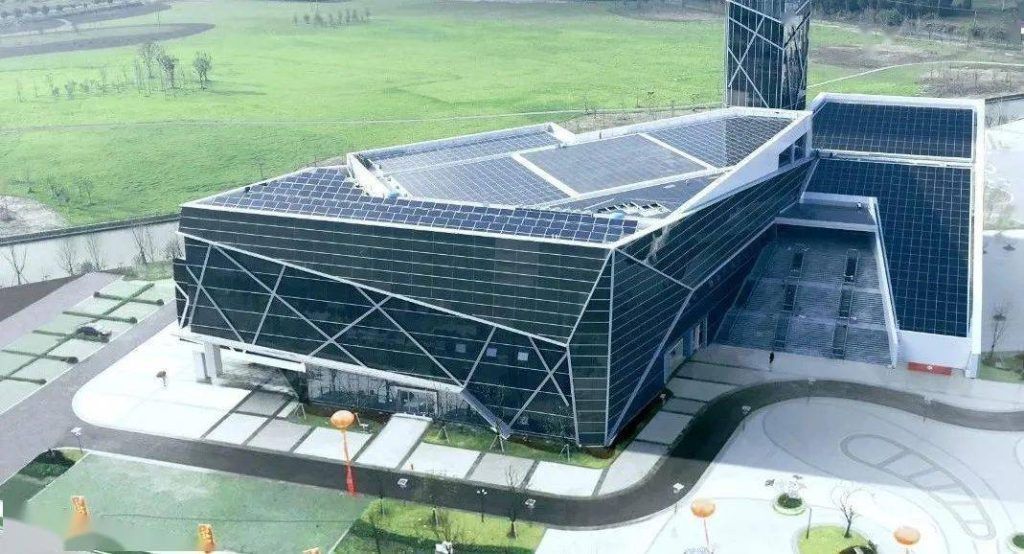 To realize carbon neutrality, green building has become a core direction of development for the construction industry. China's State Council and the Ministry of Housing and Urban-Rural Development have issued a series of policies aimed at promoting the integration of solar PV and architecture.
BIPV has then ushered in an era of rapid development. As projected by China Business Intelligence Network, the penetration rate of BIPV in distributed PV will increase from 4.9% in 2021 to 74.5% in 2025.
CITIC Securities predicts that the new installed capacity of BIPV is expected to reach 116GW from 2021 to 2025, with a market value reaching RMB 396.3 billion in high scenario.