Chinese battery manufacturing heavyweight Contemporary Amperex Technology Co., Ltd (CATL) issued an equity incentive plan on October 26, saying to grant 5.161 million shares, accounting for about 0.22% of the total share capital. Among them, 4.136 million shares were granted for the first time and 1.025 million shares were reserved. Incentive methods are divided into stock option incentives and restricted stock incentives.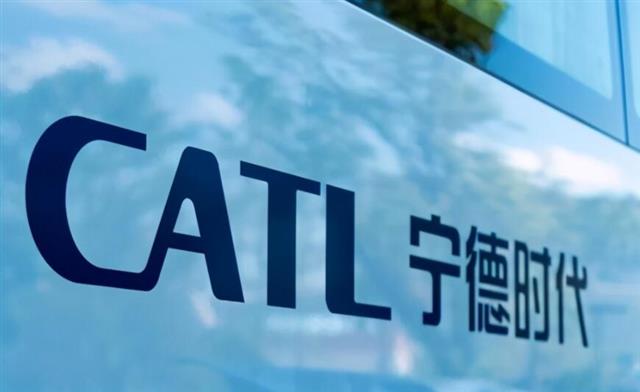 In the stock option incentive plan, CATL intends to grant 2.94 million stock options, accounting for about 0.1262% of the total share capital, and the exercise price is RMB 612.08 per share. The restricted stock incentive plan plans to grant 2.22 million restricted stocks, accounting for approximately 0.1% of the total share capital, and the grant price is RMB 306.04 per share.
Corresponding to this, CATL has set the performance evaluation target for the next four years. The operating income in 2021 will not be less than RMB 105 billion yuan, and the cumulative operating income value of the following two, three and four years will not be less than RMB 240 billion yuan, 410 billion yuan and 620 billion yuan.
According to CATL's financial reports, the company's annual revenue in 2020 was RMB 50.319 billion yuan, with net profit of RMB 5.583 billion yuan. The revenue in the first half of this year was RMB 44.075 billion yuan with net profit of RMB 4.484 billion yuan. Compared with the performance evaluation target, the revenue target for 2021 is equivalent to a YOY increase of 109%. The revenue target of RMB 54.681 billion yuan will be completed in the second half of the year, and annual revenue will be maintained a YOY growth of about 25%.
The incentive objects are middle-level managers and core employees, a total of 4,483 people, including some foreign employees from Singaporean, France, Australia, Germany and other countries.
CATL explained that the company is pursuing a globalization strategy and has successively deployed production bases, R&D centers, sales subsidiaries and after-sales service sites overseas. In recent years, the proportion of overseas operating income has continued to increase, and the importance of overseas markets to the company has become increasingly prominent. Therefore, including some foreign employees in the incentive plan can further promote the building of an international team.
The above-mentioned stock options and restricted stocks will have an impact on the cost amortization of CATL in the next few years. According to estimates, the total cost to be amortized is RMB 827 million yuan. The annual amortization will be RMB 49.329 million yuan, 377 million yuan, 239 million yuan, 13,000 yuan and 31.648 million yuan from 2021 to 2025.
Capacity expansion and investment layout
As a leader in the field of power batteries, CATL has long ranked first in market share. According to data from the China Automotive Power Battery Industry Innovation Alliance, from January to September this year, CATL's power battery installed capacity reached 46.79 GWh, accounting for 50.8%, followed by BYD, accounting for 16%, and CATL is still in the process of capacity expansion.
According to the previously announced expansion plan, the company's planned total production capacity (including joint venture production capacity) is expected to be approximately 770 GWh and equity production capacity is approximately 700 GWh. As of the first half of the year, the company has an annual production capacity of 131 GWh and 92.5 GWh under construction. The new capacity is expected to be released in the second half of the year; the company's power battery and energy storage system output was 60.34 GWh in the first half of the year, and the capacity utilization rate was as high as 92.2%.
Subject to rising raw material costs, CATL's power battery gross profit margin has been under pressure. In the first half of this year, the gross profit margin of power batteries was 23%, down 3.56% compared to 2020; but the gross profit margin of energy storage batteries reached 36.6%, an increase of 0.7% YOY.
CATL is also actively carrying out industrial investment. As of the end of June 2021, the book value of the company's long-term equity investment was RMB 9.24 billion yuan, and the investment targets were mainly concentrated in lithium battery materials, lithium battery equipment, and strengthening downstream cooperation.