The world's largest solar facility, Kela Power Station, which was built on the highest altitude was reported connected to the grid yesterday.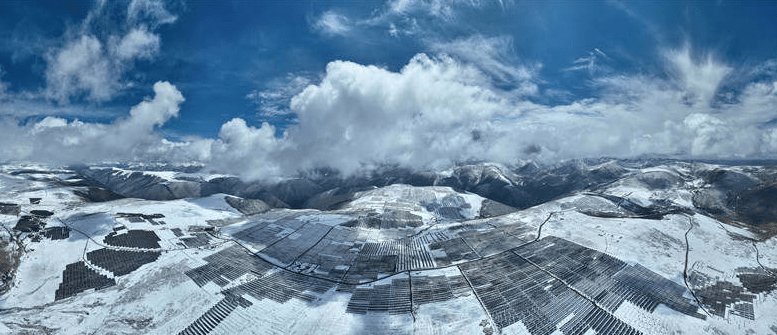 The station, located in Ganzi Prefecture, Sichuan Province of China, is the first phase of the whole project owned by Yalong Hydro of State Development and Investment Corporation. It was built on 4,600 meters of elevation. The capacity was set to be 1 GW, covering an area of 16 million square meters, approximately 2,000 standard football fields.
The power station is connected to the Lianghekou Dam with an installed capacity of 3 GW and a distance of 50 kilometers through a 500 kilovolt transmission line to realize the "bundling" of solar power generation and hydropower site. The average annual power generation of the power station is two billion kilowatt hours, which can save over 600,000 tons of standard coal and reduce carbon dioxide emissions by over 1.6 million tons per year.
Due to factors such as coldness, high altitude and complex construction conditions, the station was effectively built within six months, since there were only half oxygen, 90% higher ultraviolet radiation, and a maximum temperature difference of 30 degrees Celsius between day and night compared to plain areas.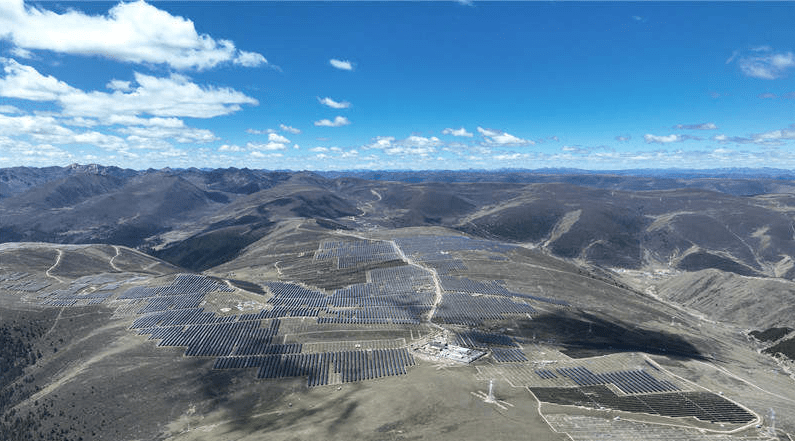 In May this year, the station was further equipped with 300 box type transformers and 100-kilometers long high-voltage cables.