China-based battery producer Contemporary Amperex Technology Co., Limited (CATL) on Monday signed a real estate agreement with the city of Debrecen in Hungary, marking the official start of its second plant in Europe.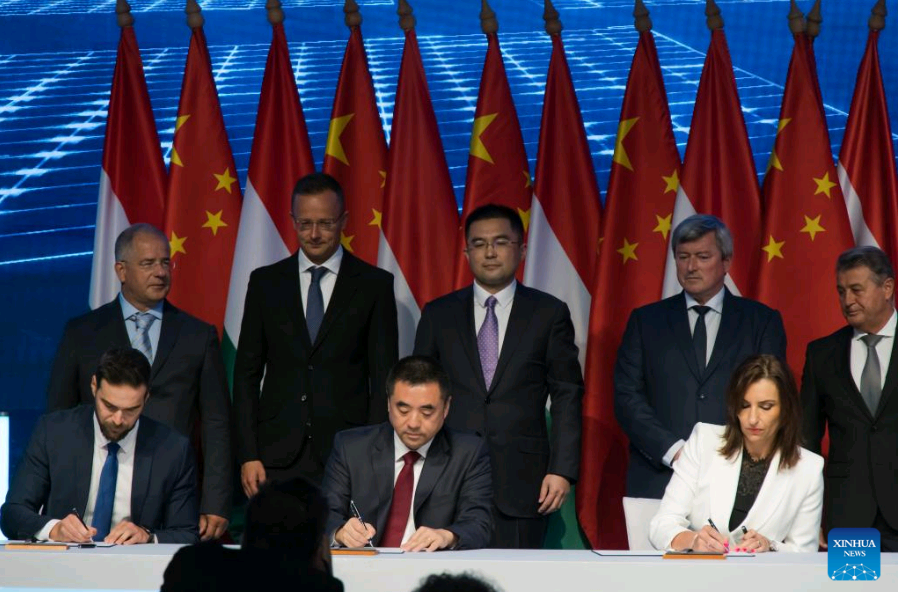 Covering an area of 221 hectares in the Southern Industrial Park of Debrecen, construction of CATL's Hungarian plant is scheduled to begin this year. With a total investment of 7.34 billion euros, the plant is expected to reach a production capacity of 100 GWh.
According to CATL, the Hungarian factory will produce cells and modules for European automakers. The location is close to some plants of the company's customers, including Mercedes-Benz, BMW, Stellantis and Volkswagen.
CATL's first plant in Europe (much smaller) is expected to start production this year in Erfurt, Germany. The plant has an 8 GWh annual production capacity initially and is expected to reach 14 GWh annually in the future.
CATL's investment is among the five largest greenfield (foreign) investments made in Europe in the last ten years, and the largest investment ever in Hungary.
"With this (investment), after China and Germany, we will be the third country in the world to have a CATL factory," said Hungarian Minister of Foreign Affairs and Trade Peter Szijjarto.
The CATL factory in Debrecen will create 9,000 new jobs, according to Szijjarto.
"The greenfield project in Hungary will be a giant leap in CATL's global network," said CATL's founder and Chairman Zeng Yuqun in a video speech.
CATL is committed to contributing to and integrating into the local community and the Hungarian electric vehicle (EV) industry, he added.
The company's new plant marks a milestone in moving towards a green future, Zeng said, and it will also contribute to Hungary's pledge to achieve carbon neutrality.