China-based battery manufacturer Desay Corporation unveiled their latest in-house energy storage cells and a full range of energy storage products at the RE+ 2023 exhibition held in Las Vegas, the United States on September 12, widely acclaimed by the public.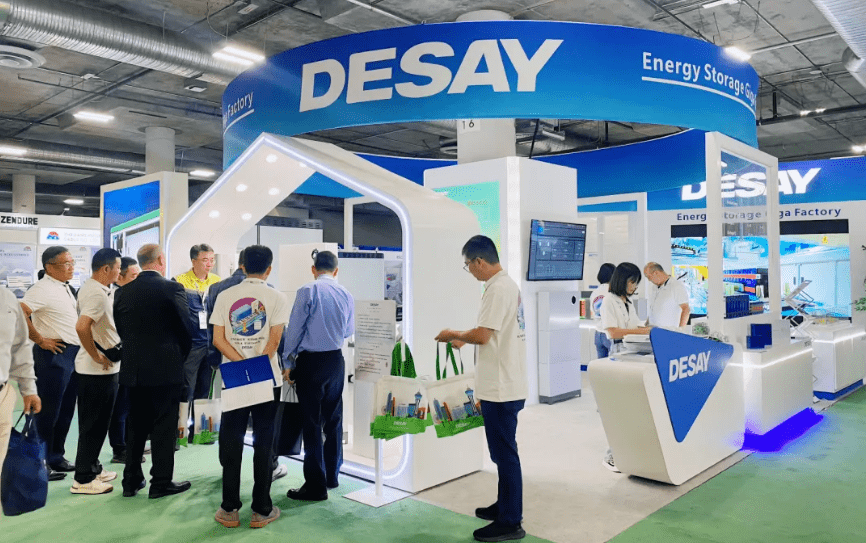 At the spot, Desay specially introduced their 280Ah and 100Ah LFP energy storage cell, as well as the 306Ah and 314Ah next-generation LFP energy storage cell, all featuring high safety, long cycle and high energy efficiency.
The company has invested heavily in innovation in battery materials and structure. Combined with new technologies such as safety blocking and advanced manufacturing technics, they have effectively reduced the temperature rise and thermal diffusion range of cells when subjected to external shocks, ensuring high safety and reliability. No explosion or fire was observed during the nail penetration and hot box tests.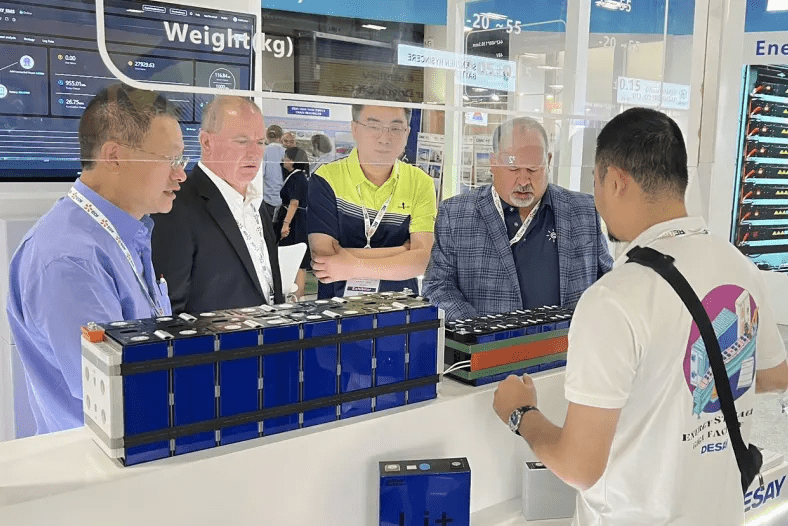 The batteries have all passed the GB/T36276, UL1973, IEC62619, UN38.3 and RoHS and other regular tests, as well as the UL9540A certification, which were obtained by only a few peer manufacturers in China. The test is a method used to evaluate the spread of large-scale thermal runaway fire in battery energy storage systems, which has been internationally recognized and adopted by relevant authorities as an industrial norm.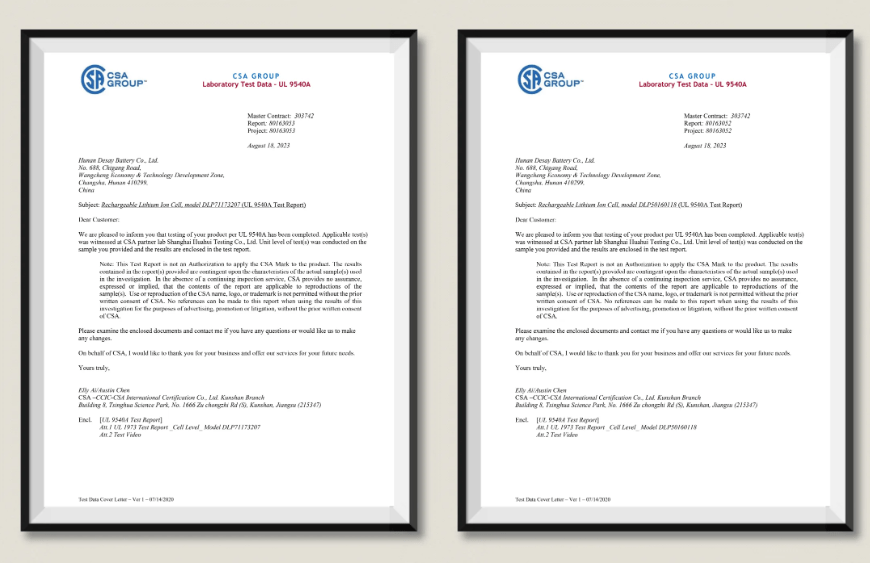 According to simulation and calculation, the storage battery cell cycles have reached more than 12,000 times, 15-20 years of life span, with energy efficiency of over 95%, which is 5% higher than the national standard. Thus users can effectively reduce the comprehensive cost and meanwhile improve the return on investment of energy storage projects.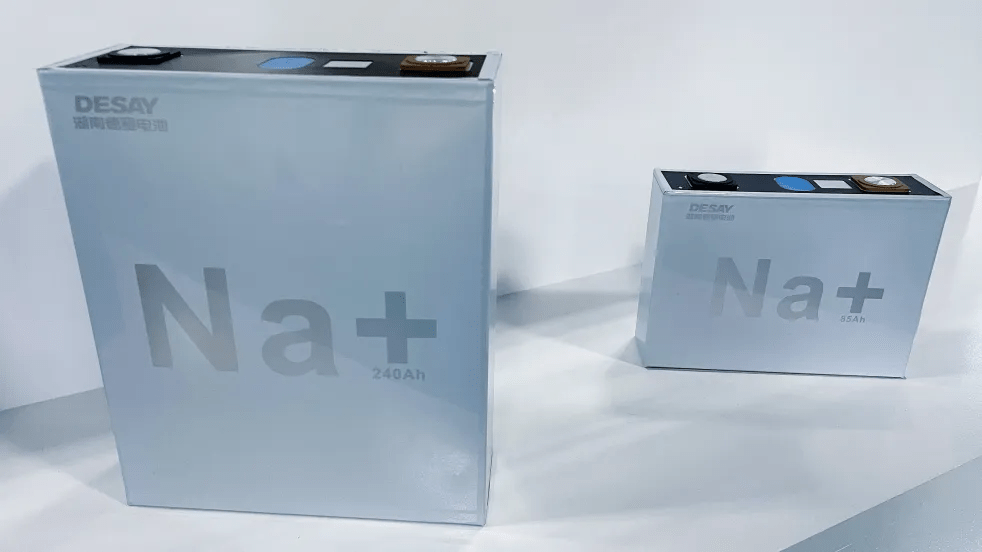 The development progress of Desay's sodium-ion energy storage cells has also received extensive attention from visitors onsite. The use of layered oxide is highly compatible with the existing process equipment. Samples is set to be completed within this year, and mass production in Q1 of 2024, revealed by Desay.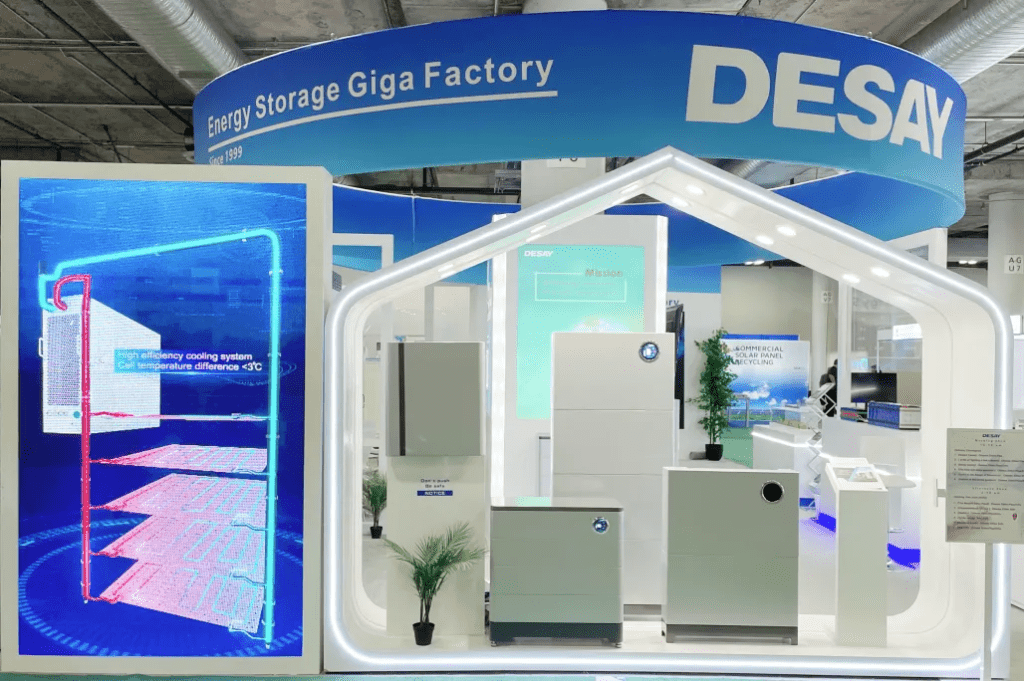 The exhibitor also customized high voltage and low voltage batteries for residential consumers. The expandable modular design of tandem batteries can realize the capacity of 5-40kWh. The IP65 protection also further simplifies indoor and outdoor installation and the monitoring will be easier with the fully interconnected LED screen, energy storage application and BMS system.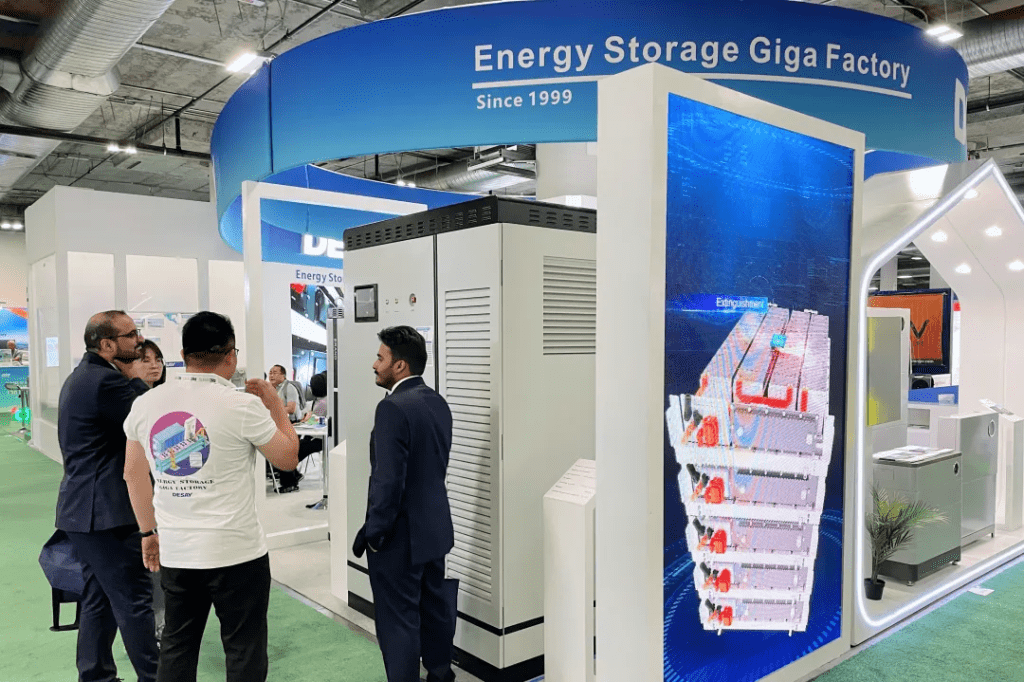 As the flagship product of the display, the 215kWh industrial and commercial containerized storage is equipped with a highly intelligent EMS system, in-house battery cells and self-produced modules. It can achieve safety protection of IP67 and IP54 for cells and complete machine respectively. Desay also uses high efficiency insulation material mica sheet between the battery cells to prevent thermal runaway, bringing the overall efficiency of the container to over 90%, with above 97% of charge and discharge efficiency.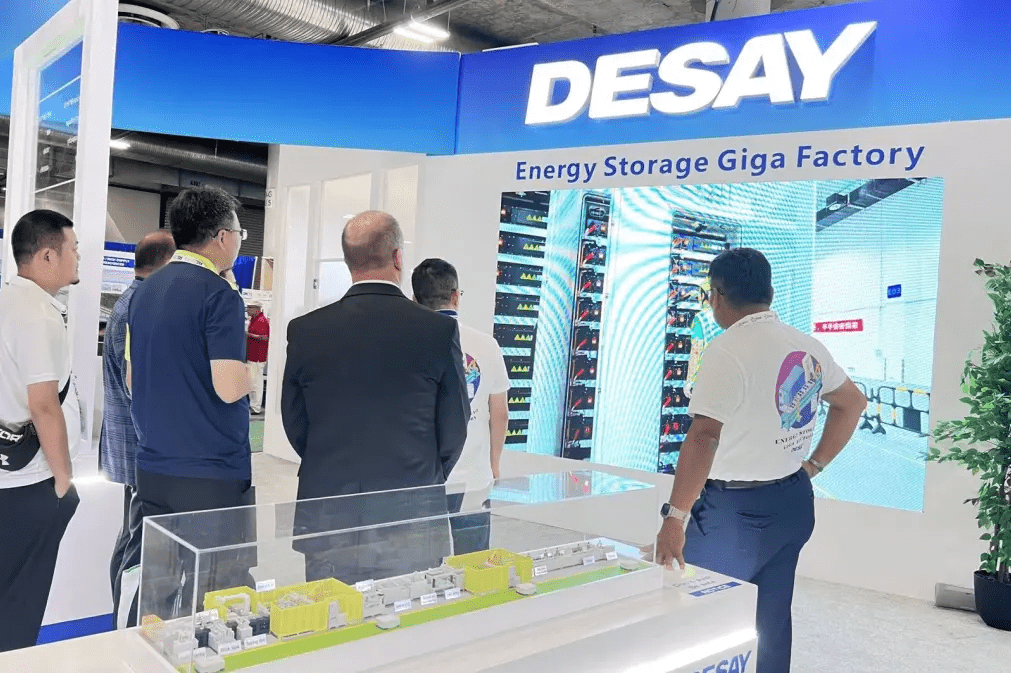 The center-located Desay battery 20-foot container of 3.35-5MWh also gathered wide attention. The design has increased the overall efficiency of the system by 2%, reducing the auxiliary loss by 40%, maintaining temperature difference at 3°C, and increased the system circulation by 5%. 
About Desay Corporation
Founded in 1983, Desay has been a pioneer in domestic lithium battery production and one of the leading manufacturers in small and medium-sized mobile power supply in the world. It has established long-term cooperative relations with top enterprises such as Google, Meta and Amazon.
The company has been driven by scientific and technological innovation to build a zero-carbon future, and is committed to providing excellent, professional and green integrated energy solutions for the global new energy market. It has built a comprehensive layout on materials and new structures and launched a full range of energy storage products covering the power side, the power grid side and the user side and other scenarios.
Headquartered in Huizhou, China, Desay now has set up supporting manufacturing bases, R&D centers and offices globally to create the optimal resource allocation model, with 14+ energy storage production lines and an annual output of 25GWh.They can also provide a full range of products system integration ODM and OEM services.
About RE+
The RE+ exhibition was co-hosted by Solar Energy Industries Association (SEIA) and Smart Electric Power Alliance. As the largest and most influential professional exhibition in the clean energy industry in North America, RE+ provides a platform for world-renowned new energy enterprises to display new technologies, products and innovation. The exhibition this year brought together more than 27,000 new energy industry experts and over 1,300 exhibitors from around the world.