Tongwei Group and Leshan Government signed an investment agreement to build a 120,000 ton high purity silicon manufacturing facility with an investment of CNY 6 billion.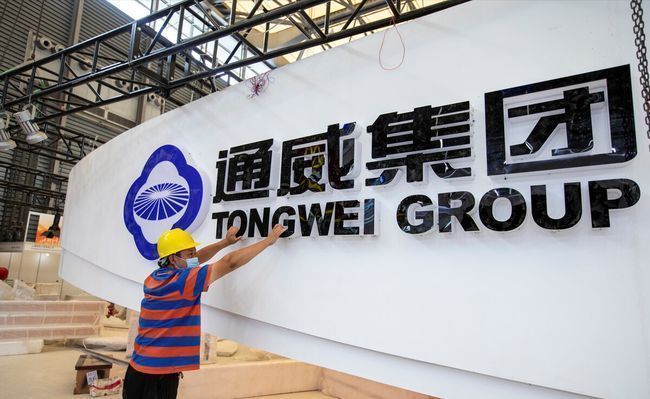 The construction of the factory is anticipated to begin before the end of June 2023 and is expected to be operational in 2024. This new facility will be located in Leshan, a city in China's Sichuan province.
The production of high-purity silicon from this new facility will be used to satisfy the increasing demand for photovoltaic power generation and semiconductor industries.
From 2024 to 2026, Tongwei Group plans to increase the capacity of high-purity silicon to 800,000-1,000,000 tons. As of the mid-year report of 2022, the company had a production capacity of 230,000 tons of high-purity silicon and is expected to reach 350,000 tons by the end of 2022.
Tongwei Group's leading position in polysilicon manufacturing has been consolidated, and the company's performance in 2022 has set a historical high. Net income is expected to reach CNY 25.2-27.2 billion, an increase of 207%-231% year-on-year.
Following the plunge in polysilicon prices at the end of 2022, the market demand has gradually recovered and prices have rebounded significantly.
Data from China's Silicon Industry Branch shows that, as of February 1, the price of polysilicon has jumped from the lowest CNY 120/kg (~USD 17.7) before the Spring Festival to more than CNY 200/kg (~USD 29.5), an increase of over 30% in two weeks.