Tongwei Solar on Tuesday has raised the prices of mono PERC solar cells in all three sizes.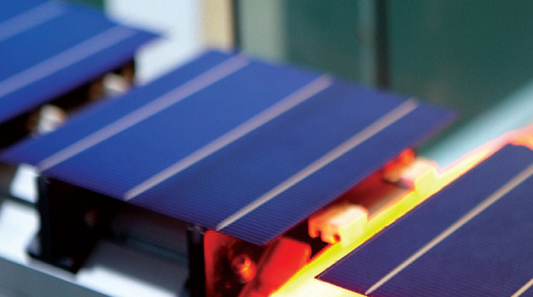 Mono PERC solar cell measuring 210mm climbed by 3 cents to RMB 1.33 per watt. The prices of mono PERC solar cells measuring 182mm and 166mm both increased by 2 cents to RMB 1.33 and RMB 1.31.
This is the second time Tongwei Solar has raised solar cell prices this month after the raise on September 5.
In contrast, mono wafer prices released by LONGi Green Energy have remained stable since July 26.
Previously, profit margins of the PV industrial chain narrow down from upstream to downstream sectors. The room for price increase is limited for downstream cell and module manufacturers compared to polysilicon and wafer producers.
The price increase of solar cell despite stable wafer prices indicate the strong demand for solar cells in the downstream sector.
Industry analysts said that since polysilicon shortage has eased, the prices of raw materials have remained stable. The reason Tongwei raised its solar cell prices could be because of its expansion into module manufacturing.
On September 22, Tongwei announced its plan to build a 25 GW high-efficiency solar module manufacturing facility. It's total planned capacity for module has exceeded 60 GW.
Analysts said that the production ramp-up results in Tongwei's rising demand for solar cell. The price increase could indicate the company's intention to restrict the sales of solar cells to other buyers.
As a major solar cell manufacturer, Tongwei's decision to raise the prices could lead to fluctuations of market prices.