Solar PV companies in China have announced this month their third quarter financial results. The reports show that their business performance has maintained rapid growth. Besides the strong growth momentum, Solarbe has observed four major changes in the solar PV industry in 2022 that could have profound impact on the future development of the industry.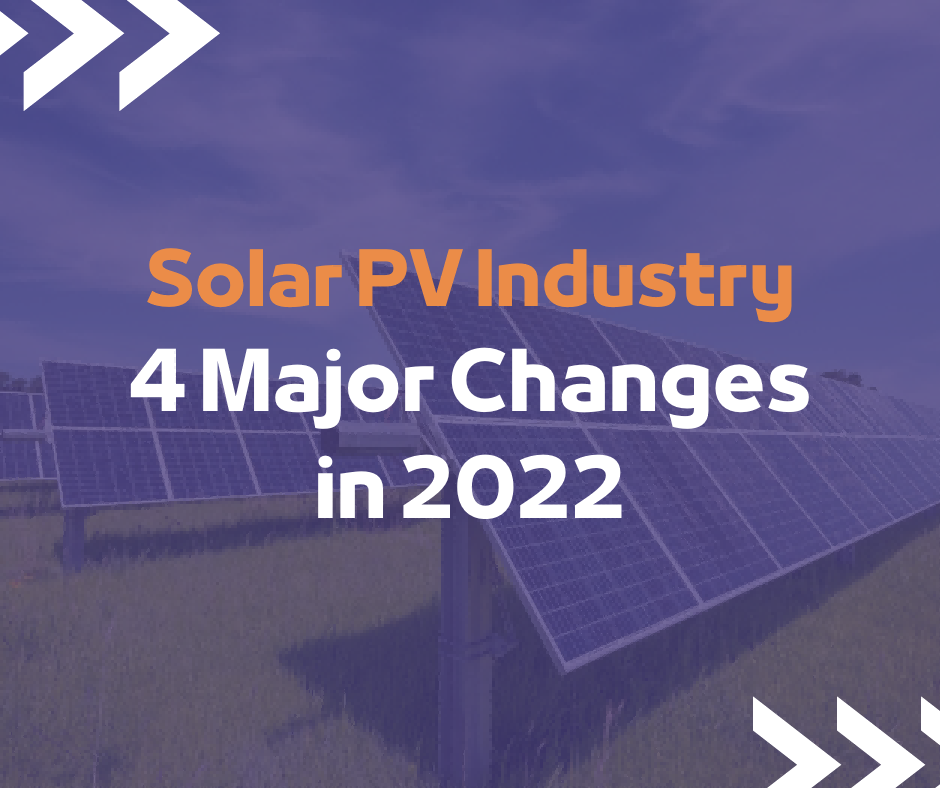 Change One: More Ambitious EU & Temporarily Compromised US
From January to August 2022, China's PV module exports reached 108 GW, up 96% year on year, according to PV Infolink. Exports to the European market reached a record 60.1 GW, accounting for 56% of the total export volume. The European market, which had been dampened by the anti-subsidy and anti-dumping measures and minimum import prices imposed on solar imports, has been completely rejuvenated.
Coupled with the adoption of the REPowerEU plan and energy sector digitalization plan, the golden period in the European solar market has only just began.
In May 2022, the EU adopted the REPowerEU plan, which aims to increase the share of renewable energy from 40% to 45% by 2030. This requires solar PV installations to double and reach over 320 GW by 2025, and close to 600 GW by 2030.
A new EU Solar Rooftop Initiative is also included to demand that solar modules be installed on public, commercial, and residential buildings.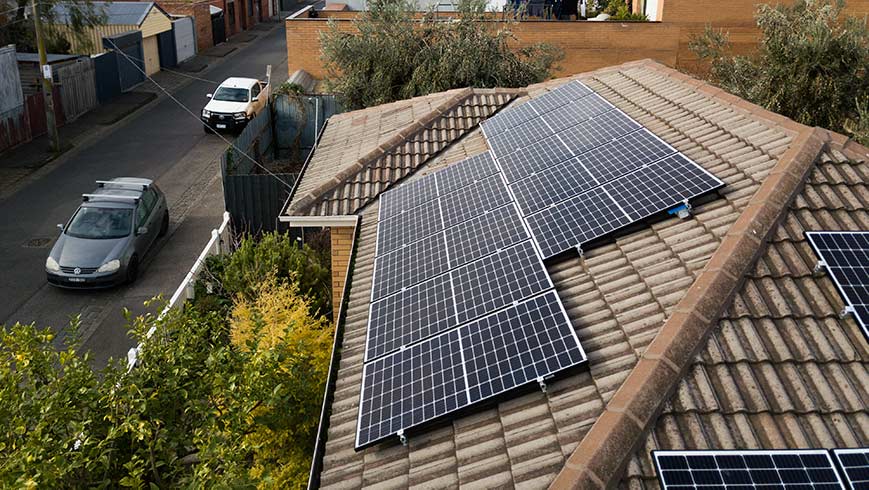 In September, the EU announced an action plan on digitalizing the energy system, which proposed the investment of 565 billion euros in energy infrastructure by 2030 to end its dependence on Russian fossil fuels.
According to the data released by SolarPower Europe, the cumulative installed capacity of PV in the EU reached 164.9 GW in 2021. To achieve the EU's targets, the solar PV installations need to more than triple by 2030.
The US solar market is also expected to boom as President Joe Biden has waived solar module tariffs for Malaysia, Cambodia, Thailand and Vietnam.
The Solar Energy Industries Association (SEIA) has set an ambitious goal of making solar account for 30% of all US electricity generation by 2030. To achieve this goal, the country needs to install at least 75 GW of solar PV per year by 2030. However, the US has only added 4.2 GW of solar in the first six months of 2022.
Change Two: Commercialization of N-type Cells Speeding up
At the moment, TOPCon and heterojunction (HJT) are the two mainstream n-type solar cell technologies. In the mid and short term, TOPCon has more economic advantages. However, HJT, which has high conversion efficiency, low degradation rate, high bifaciality and low temperature coefficient, boasts higher advantages in the long term.
It is worth noting that LONGi once called TOPCon a transitional technology as it is only 1% away from the conversion efficiency limit.
According to the information disclosed by manufacturers, the highest conversion efficiency of commercial HJT solar cell so far is 25.2%, which has been achieved by Risen Energy. The result is significantly higher than the highest efficiency of 24.7% achieved on TOPCon.
HJT, however, is slightly inferior to TOPCon in terms of economy. Major manufacturers like JinkoSolar and Tongwei have made it clear that TOPCon has begun to be economical, while HJT still needs a buffer period of 1-2 years due to the high cost of equipment and silver paste.
However, some manufacturers have said otherwise. HJT manufacturing equipment provider Maxwell Technologies said that the manufacturing cost of HJT modules would be on par with that of PERC cells in the latter half of this year. Its cost advantage will gradually emerge in 2023.
Zhou Dan, the CEO of HuaSun, said at the HJT and Tandem Technology Summit 2022 that by the end of this year, the full cost of HJT solar cells is expected to be similar to that of PERC cells. The full cost of HJT modules, however, could be the same or even fall below that of PERC modules.
Despite different narratives, manufacturers have voted for their preferred technology with action. TOPCon is on the way towards massive production expansion, while HJT has seen a lack of momentum in spite of the ramp-up plans announced.
JinkoSolar, for example, has put its 16 GW TOPCon facility to operation. The production capacity in operation and in construction is expected to cross 30 GW by the end of the year. Another 24.5 GW of production capacity from Tongwei, Junda and Trina Solar has been planned to be put into operation in the latter half of this year.
The total production capacity of HJT in operation, however, has not reached 5 GW. Jingang Solar, Akcome, HuaSun and Risen Energy are the first manufacturers to have realized the mass production of HJT solar cells.
Change Three: IBC Has the Potential to Stand out
Cost and efficiency have been the primary factors customers would consider, as utility-scale solar projects have been dominating the market for a long time. However, with the rise of the residential market, more attention has been put on the looks of modules.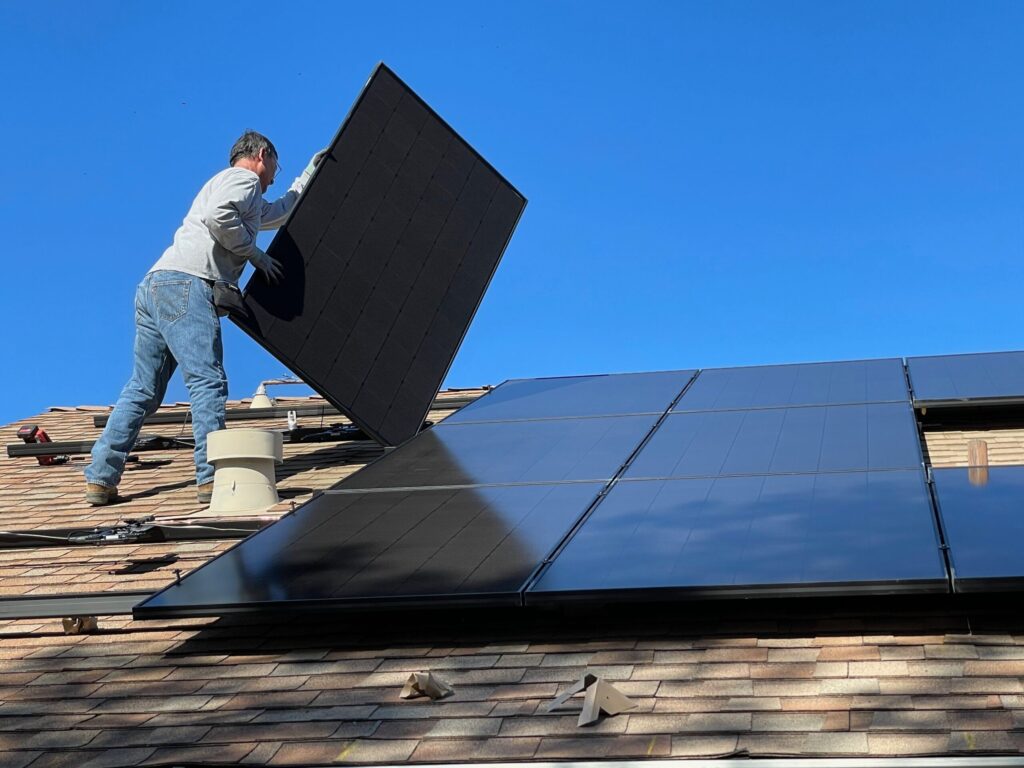 Interdigitated Back Contact (IBC) solar cells with beautiful appearance and no contact grids at the front have been gaining popularity among residential customers.
Compared with TOPCon and HJT, the theoretical limit of IBC cell's conversion efficiency is higher. What's more, as a platform technology, IBC is ideal for tandem solar cells.
Although the production process of IBC cell is relatively mature due to 40 years of development, it has high technical barriers.
At the moment, LONGi, Aikosolar and TCL Zhonghuan (Maxeon Solar) are the only manufacturers that have produced commercial IBC cells in large scale.
LONGi has put its 15 GW facility for HPBC solar cell to production on September 28. The efficiency of the commercial cell has reached 24.5%. The capacity is expected to reach 30 GW at the first half of 2023.
Aikosolar also has plans to put its ABC cell facility to operation by the end of this year. The facility has an annual production capacity of 6.5 GW. The cell's conversion efficiency is up to 25.5%.
Change Four: Embracing Vertically Integrated Manufacturing
Traditionally a polysilicon and solar cell manufacturer, Tongwei Group made its debut in module manufacturing in August with the winning of a 3 GW bid from CR Power.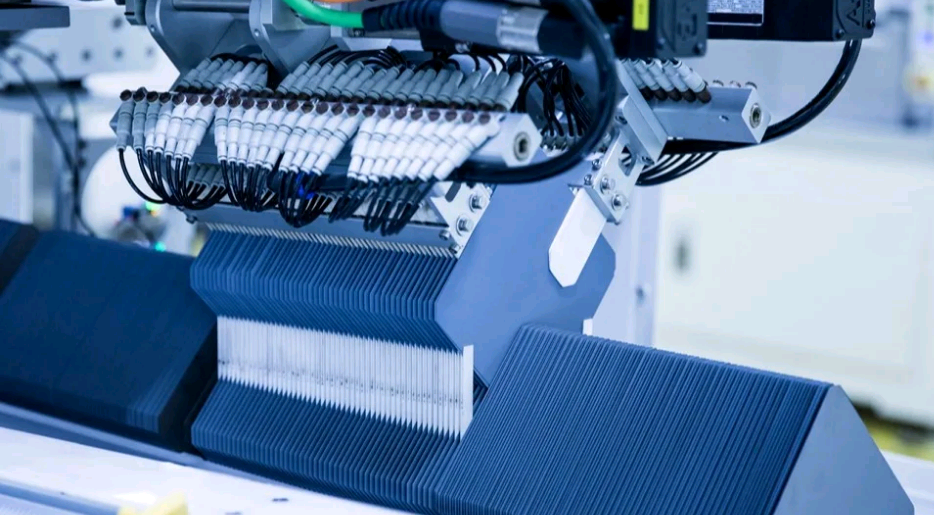 Shangji Automation and Keenstar have also chosen vertical integration by expanding into upstream or downstream segments. TCL Zhonghuan and Aikosolar have also began engaging in module manufacturing through equity investment and cooperation with module makers.
For a long time, the solar PV industry has been wiggling between vertical integration and specialization. Yingli, Suntech and LDK have once dominated the market in the first decade of the 21st century through vertical integration.
However, vertically integrated enterprises are more financially vulnerable as the solar PV industry is asset-heavy.
From 2008 to 2012, the global economic crisis and the anti-subsidy and anti-dumping duties imposed by the US and the EU have resulted in the plunge in market demand for solar products. An operational crisis threatening the solar PV industry broke out. Yingli, Suntech and LDK were on the brink of bankruptcy.
Fortunately, with the support of the Chinese authorities, China's solar PV industry was gradually rejuvenated. LONGi, Tongwei, TCL Zhonghuan and other manufacturers have sprung up like mushrooms.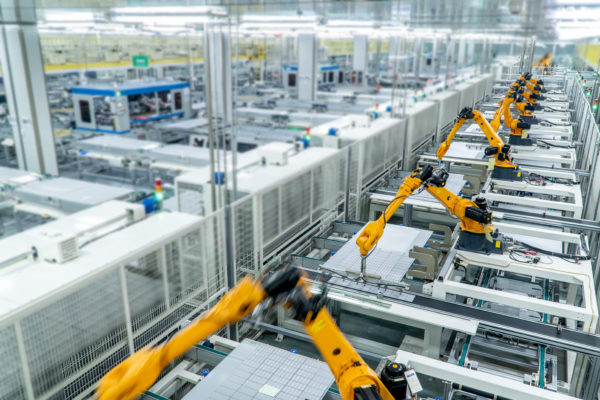 However, manufacturers have been cautious before choosing to adopt vertical integration. LONGi's vertically integrated production capacity was formed, for example, during the boom of monocrystalline technology and substantial improvement of its financing capacity. When the company expanded its production capacity, its asset liability ration has been between 50% to 60%.
Tongwei is also replicating LONGi's path towards vertical integration thanks to the mounting profits from polysilicon.
Besides, the growing market share of the top five vertically integrated module manufacturers have pushed Tongwei to expand into module manufacturing and directly connect to end users.
China's Photovoltaic Industry Association's data shows that the market share of the top five module producers have quickly rose from 43% in 2019 to 63% in 2021.
It can be imaged that when the capacity in the upstream sectors becomes excessive, module giants with brand popularity will have a bigger say in price negotiations. This is the reason why polysilicon prices have plunged from 2018 to 2020.
Besides, vertical integration also has an edge in cost reduction. Based on Essence Securities' calculations, the gross profit per watt for wafer-cell-module integrated manufacturers is 118% higher than that for specialized module manufacturers.
However, although operational risks are declining due to the rising demand for solar globally, it cannot be ignored that major advancements of disruptive technologies like granular silicon and perovskite in the future could mean vertical integration losing its luster.